The 5 W's of IRS Form 1099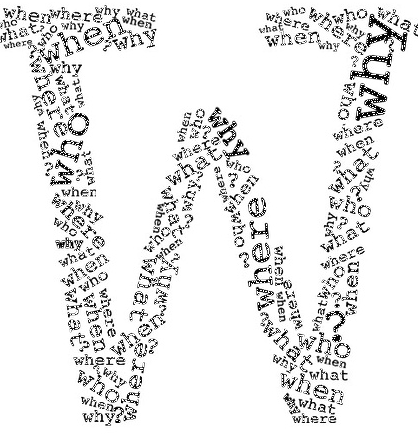 If you pay a contractor, and you pay an employee, why aren't they considered the same thing by the IRS?
There is a difference, and the IRS states that "the general rule is that an individual is an independent contractor if the payer has the right to control or direct only the result of the work and not what will be done and how it will be done." For example, if your organization's bathroom has a leak and you call a plumber to repair it, you would not issue a 1099 to the plumber (unless his fees are over $600 for the year). Why? Because he offers you a specialized service, and you have no control over how he completes that service. You can't tell him how to do his job, or what tools to use. He is self-employed, and only requires a 1099 if he earns more than $600 from you.

In contrast, a secretary or front desk person for example, is given a job description. They are told how to answer the phone, greet visitors, given weekly tasks, and expected to perform them within a certain time frame. They are your employee, and you are required to provide them a W-2 (rather than a 1099) for tax filing purposes.

Who gets a 1099?


As a nonprofit, you are required to send a form
1099-MISC
to anyone who has earned more than $600 while performing work for your organization, this includes, persons (such as the plumber), subcontractors, and independent contractors. This rule also applies to all
vendors
that do business with a nonprofit organization are to be treated as independent contractors and issued a 1099 form. This includes those vendors who lease equipment for business needs.

Who doesn't get a 1099?
Per the IRS website, do not use Form 1099-MISC to report scholarship or fellowship grants.
Scholarship or fellowship grants that are taxable (to the recipient) because they are paid for teaching, research, or other services (as a condition for receiving the grant) are considered (employee) wages and must be reported on IRS Form W-2.
Other taxable scholarship or fellowship payments (to a degree or non-degree seeking candidate) do not have to be reported by you to the IRS on any form. For more information, visit
http://www.irs.gov/instructions/i1099msc/ar02.html
When am I required to send 1099's?

1099′s need to be mailed by January 31. A 1096 will need to be filed with the government as well, which is basically a compiled copy of all the 1099′s your nonprofit has sent out. Typically, when you buy a pack of 1099s it will come with both the 1096 and its instructions.


Other Resources:
Visit Quickbooks website to print 1099 and 1096 forms and instructions, and to find out how to enter information into quickbooks for tracking purposes.
View a
completed 1099
form if you're having trouble.
Renata Poe Massie, Content Writer for Jitasa
Our Nonprofit Accounting Support Center means expertise like this will be just a phone call or email away. Available when you need it, for a price you can afford.
See Plans and Pricing Now

Jitasa's bookkeeping and accounting services are affordable and cater to every nonprofit.
Learn More