Free Course: Sign Up For Our Free 1099 Course
This free 1099 course for nonprofits will cover all the basics of what a Form 1099 is and why it's important for nonprofits to issue them. Participants will learn about the various types of income that are subject to 1099 reporting and the reasons why nonprofits need to issue this form to their contractors and vendors. Additionally, the course will provide a step-by-step explanation of the process for issuing a Form 1099, including the information that needs to be collected, the forms that need to be filled out, and the correct method for delivering the form to the recipient.
In addition to understanding the process of issuing a 1099, participants will also be provided with a clear timeline for when the forms need to be issued. This includes important deadlines for electronic filing and how to avoid penalties for late or incorrect filings. Whether you are a seasoned professional or new to financial management, this 1099 course will provide valuable insights and practical tips for ensuring compliance with tax regulations and ensuring the financial stability of your organization.
Related Resources
Learn more about other tax season topics that accounting experts can help you with by reviewing these helpful resources:
How to Fill Out a W-9 for Nonprofits and When it's Necessary
To file your 1099, you first need access to the information on W-9s for each of your contractors. Learn more about W-9 Forms for nonprofits in this comprehensive guide.
How to Fill Out W-9
Form 990 Filing: Your Essential Guide to Nonprofit Taxes
Learn all about the annual Form 990 tax form, which type your organization needs to complete, due dates, penalties, and more in this helpful guide.
Form 990 Filing
Nonprofit Financial Ratios: Definitions & Calculators
As you issue your 1099s and file other tax forms, your nonprofit will also prepare for next year's finances. Make sure your nonprofit is in a healthy position by calculating key financial ratios with Jitasa's free calculators.
Nonprofit Ratios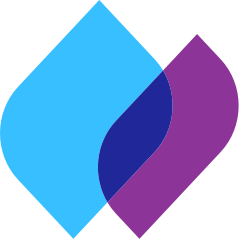 For bookkeeping and accounting support beyond these courses, get in touch with the Jitasa team.