Non-Profits, 990's, and Audits: Be Proactive and Prevent Late Filings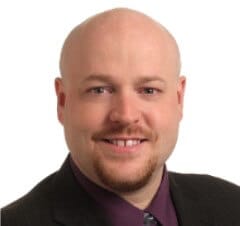 Each year, thousands of non-profits are required to file a Form 990 with the IRS. The filing deadline, for December year-ends, is May 15th, every year. Several tasks come with managing this deadline each year; reconciling accounts, year-end adjustments, and closing the year. Once you have closed your books for the year, you are ready to have your 990 prepared, right?
Wrong!
One of the most important tasks for managing the IRS filing deadline, and often overlooked, is the consideration of a Financial Audit or Review. Does your organization need an audit? Does your state have audit requirements? Do you have any grants that require a review? These are questions that all organizations need to address in October, before their year-end…not in January or February.
Regardless of whether an organization keeps its bookkeeping in-house or outsources to a professional bookkeeping service, the discussion needs to happen before the end of the year. If not, you risk filing your 990 late and paying penalties to the IRS.
Be proactive!
Save yourself stress, time and MONEY by following these simple tips for a smooth audit-to-tax transition:
Start internal discussion for audit/review in October (or 2-3 months before year-end)
If you don't need one, great! Carry on with business as usual, and address next October
If you need one, great! You just saved yourself months of delays
Reach out to 5 auditors for RFP's
Review RFP's and select auditor
Get on-site/fieldwork scheduled
Perform internal year-end book review prior to receiving audit prep list
Reconcile all accounts
Review payroll, insurance, inventory, etc.
Receive audit prep list; collect and gather all necessary documentation
Save in separate folder and itemize documents per the prep list.
During audit, be prepared to dedicate time to auditor questions and requests
Address as soon as possible; post-pone current day-to-day tasks to prevent delays
Receive final audited financials and make audit adjustments
Books should be tied-out to audit report
Ready for 990 tax prep
Send final audited financials, final trial balance, and AJE's to your 990 tax-preparer.
It's important to understand that audit requirements are usually established at the state-level, NOT the IRS. The state of incorporation, or any state that you receive significant funding, may require an audit or review when gross receipts meet or exceed a specified threshold – be aware of your state requirements. If you receive federal grants, those may also have audit requirements; review your grant documentation or reach out to your agency contact to confirm.
Once you go through an audit or review for one year, assume you'll need to do it next year, and start the process again next October.
Be proactive. If you don't need an audit, great. If you need an audit, but aren't proactive, you may not find out that you need an audit until your tax preparer says, "Hey, your gross receipts exceed the threshold, you need an audit." By this point, most audit firms have their schedules filled-up through mid-summer, you may not get your audit scheduled until August or September. You'll need to file an extension and risk filing your 990 late, then be faced with IRS penalties. Be proactive!
By Jeremy Cork, Manager of Tax Services at Jitasa, as seen in Massachusetts Nonprofit Network's (MNN) Blog.

Jitasa's bookkeeping and accounting services are affordable and cater to every nonprofit.
Learn More