Free Course: Sign Up For Our Nonprofit Budgeting Course
This nonprofit budgeting course is designed to teach nonprofit organizations how to effectively allocate their resources in order to achieve their missions. The course covers a variety of topics related to budgeting, including:
What a budget is
Features of an effective budget
Components of a nonprofit budget
A free budget template
How to review nonprofit budgets
The course is designed for individuals who have little or no experience in budgeting and provides practical, step-by-step instructions on how to create a budget that meets the specific needs of a nonprofit organization. The course is beneficial for nonprofit staff members, volunteers, and board members who are responsible for managing the organization's finances. By taking this course, participants will gain a deeper understanding of budgeting and financial management, and will be equipped with the skills and knowledge they need to create and maintain a successful nonprofit budget. They will learn how to use budgeting to make informed decisions, prioritize their resources, and maximize the impact of their organization's work.
Related Resources
Here are some additional resources you can look into for more guidance:
Working With a Nonprofit Accountant: What to Expect
Working with an accountant can help your organization develop an effective budget. Read more about what an accountant can do for you in this comprehensive article.
Nonprofit Accountants
Bookkeeping and Accounting for Nonprofits
Looking to hire or outsource a finance team? Learn more about both bookkeeping and accounting for nonprofits, specifically about the difference between them.
Bookkeeping & Accounting
Top 10+ Outsourced Nonprofit Accounting Firms
Working with an accountant specifically dedicated to nonprofits is important for developing a well-informed nonprofit budget. Learn more about Fundly's top ten picks for outsourced firms.
Nonprofit Accounting Firms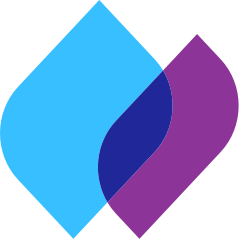 For bookkeeping and accounting support beyond these courses, get in touch with the Jitasa team.