Free Course: Fund Accounting Course for your Nonprofit Organization
In this comprehensive course on fund accounting, students will delve deep into the specialized accounting system designed explicitly for non-profit organizations, government entities, churches, and associations. Rather than focusing on profit, fund accounting emphasizes transparency, accountability, and the judicious use of resources. Students will learn to distinguish between the primary fund categories: restricted, unrestricted, and temporarily restricted funds. They will explore how organizations ensure each dollar, whether it's a donation, a grant, or other funding, is meticulously tracked and used in alignment with its designated purpose.
The course will guide students through real-world scenarios. For example, they'll study how a church might segregate its finances into distinct funds for general expenses, missions, and building projects. They'll delve into the complexities faced by non-profits when they receive grants with specific conditions and deadlines. Furthermore, students will be introduced to the regulatory standards governing fund accounting, such as those set by the Governmental Accounting Standards Board (GASB) for state and local governments. By the end of this course, students will be equipped with a solid foundation in fund accounting, understanding its pivotal role in maintaining public trust and ensuring the responsible use of funds in various organizations.
Sign Up For Our Free Nonprofit Fund Accounting Course
Related Resources
Here are some additional resources you can look into for more guidance:
Working With a Nonprofit Accountant: What to Expect
Working with an accountant can help your organization develop an effective budget. Read more about what an accountant can do for you in this comprehensive article.
Nonprofit Accountants
Bookkeeping and Accounting for Nonprofits
Looking to hire or outsource a finance team? Learn more about both bookkeeping and accounting for nonprofits, specifically about the difference between them.
Bookkeeping & Accounting
Top 10+ Outsourced Nonprofit Accounting Firms
Working with an accountant specifically dedicated to nonprofits is important for developing a well-informed nonprofit budget. Learn more about Fundly's top ten picks for outsourced firms.
Nonprofit Accounting Firms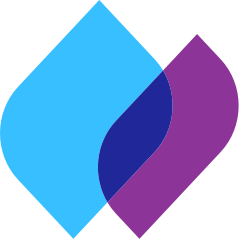 For bookkeeping and accounting support beyond these courses, get in touch with the Jitasa team.