Free Course: Nonprofit Accounting Course
Our nonprofit accounting course is specifically designed for those looking to gain a deep understanding of nonprofit accounting principles and practices. The curriculum covers a range of topics, including essential nonprofit terminology and a thorough explanation of the key financial statements used by nonprofits. The course will focus on the statement of financial activity, statement of financial position, statement of cashflows, and statement of functional expenses.
In addition to the fundamental concepts, the nonprofit accounting course will also delve into the analysis of nonprofit financial statements. Participants will learn how to identify and interpret financial trends, ratios, and other key indicators of a nonprofit's financial health. The course will provide a comprehensive understanding of restricted funds and how to analyze the financial statements for a successful nonprofit organization. The course is designed to provide valuable insights and practical skills, ensuring participants are equipped with the necessary knowledge to make informed decisions about the financial stability and sustainability of their nonprofit through effective nonprofit accounting practices.
Related Resources
If you're looking for more information about nonprofit finances, we recommend diving deeper with the following resources:
Working With a Nonprofit Accountant: What to Expect
Understanding how accounting works is only the first step to ensuring a positive relationship with your accountant. Learn more about what to expect with this comprehensive article.
Nonprofit Accountants
Bookkeeping and Accounting for Nonprofits
Learn more about what Jitasa can do for you when you choose to outsource your nonprofit accounting needs.
Bookkeeping & Accounting
Top 10+ Outsourced Nonprofit Accounting Firms
Check out these favorite nonprofit accounting providers to see which firm would be the best match for your nonprofit (and keep an eye out for Jitasa at #1!).
Outsourced Accounting Firms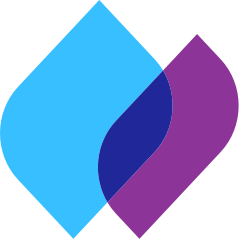 For bookkeeping and accounting support beyond these courses, get in touch with the Jitasa team.