Community Guide to B Corps
On the heels of November and December when charity drives are in full force and we're thinking a little more about giving back, you may see the term B Corps with increasing regularity. At first glance, it may look like just another certification in the list of many a company can achieve, but it represents something special. But what exactly does B Corps stand for and what does it mean?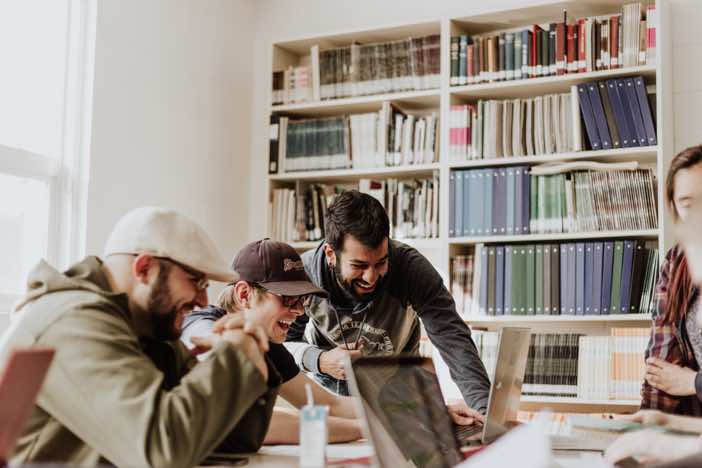 A short definition
A Certified B Corporation is a certification awarded to organizations that meet standards for environmental and social performance, transparency with the public, and a balance of profit and purpose. They typically strive for inclusivity and sustainability and embody a community first mentality. B Corps aim to utilize the benefits of business, like growth and profit, to make a positive environment for employees, act as a force of good in the larger community and world, and pay attention and respond to environmental impact.
A B Corp Certification provides insight into a company's overall positive impact and requires that companies meet standards for governance, workers, customers, community, and environment.
B Corps Vs Benefit Corporations
While B Corps and Benefit Corporation are often used interchangeably, they refer to two different things. We've defined B Corporation above, but what exactly is a Benefit Corporation? Benefit Corporation simply refers to the corporate legal entity. B Corporation is the certification, like a USDA Organic certification.
A Benefit Corporation is a legal entity that produces a public benefit, different from corporations in their mission, governance, transparency, and accountability.
Why get B Corp Certification?
So why would a company choose to obtain a certification that isn't even free? There are many reasons, which include:
Recruiting employees who value attributes aligned with B Corp Certification. More and more, employees are looking for companies that are putting good into the world. A B Corps Certification tells your employees that you're looking out for them, your community, and the environment.
Protecting the larger mission of the organization by adhering to B Corp standards. When you're operating with ethics, it is easier to stay focused on the reason your company exists, which, if you're a B Corp, is truly to put good into the world.
Building goodwill within your community by showing your dedication to a better world. When your company works toward a positive mission and truly intends to help the world and the people in it, your employees are more willing to give it their all. Company culture at B Corp Certified companies tends to be more positive and employees tend to report higher levels of job satisfaction.
To set and reach goals within your company with positive outcomes. B Corp Certification helps set goals and establish a plan to get there. Achieving these goals via B Corp Certification increases positive outcomes in your company and community.
Broaden your network of businesses and CEOs with similar values. B Corp Certification comes with access to resources and networking opportunities with like minded businesses in your area, across the United States, or even internationally.
Catch the eye of potential customers who also wish to interface with companies in compliance with B Corp standard. People like to put their dollars where their heart is. By achieving B Corp status, you're letting others know that you're a company who cares.
How companies achieve certification
One of the great things about B Corp Certification is that it is conducted by a third party, which helps legitimize it. By combining third-party validation, legal accountability, and public transparency, the certification offers a lot of insight into companies who achieve it. Obviously, there's a little more to it–but if you're interested in B Corp Certification on behalf of your company, do the following:
Check out the B Lab website and complete an online assessment, which requires an initial score of 80 of 200 points.
Host an assessment, conducted via conference call, which includes reviewing your business model, daily operations, employees, community and environmental impact, including evaluation of things like supply chains, charitable giving, and benefits to your employees. Depending upon the location of your company, things are weighted differently to make the assessment more relevant–for example, large companies with many employees might receive heavier weighting in a category about workers, whereas companies that produce something may be weighted more heavily in terms of how they impact the environment.
Ensure you meet legal requirements via the tool available on the website above. To become B Corps Certified, companies must also integrate stakeholder commitments into the governing documents for the company. Corporations need to make a legal amendment to certify, and there can be some legal variances by state. The by-laws or governing documents often must be amended to establish clear wording round the idea of stakeholder interests, define stakeholders to include employees/community/environment/customers/shareholders/suppliers, prevent certain stakeholders from being prioritized over others, and allowing the company's values to exist under new management, investors, or ownership. Company bylaws may still remain secret, however.
Meet with B Corp reps. Efforts to maintain and verify transparency are essential to the B Corps process, and require background and transparency checks before certification is complete. The review might include looking at a company's public record, employees, products, etc. This can include random site visits as well!
Submit documentation
Pay a certification fee once you meet requirements
Host assessment every three years to maintain documentation
Access to helpful resources for trying times, such as the Covid-19 pandemic
Depending on the size of your company, this process can take several hours (unlikely) or several months to complete. While it is not complicated, it does require you to think about how you operate and prove that you're genuinely interested in the health of the community and environment as they relate to your business.
Six examples of companies with B Corp Certification
As B Corp Certification becomes more common, you've probably encountered the signature logo, but there may be companies you frequent that you didn't even know were B Corps. Here are a few you may have heard of:
Patagonia. This outdoor company frequently makes the news for championing environmental causes, and they're California's first B Corp, which happened in 2012. They often donate to nonprofits working toward earth-friendly causes, and, over the years, have given almost $90 million. They're listed by B Lab as Best For The World on the 2019 list.
Uncommon Goods. This online retailer is a marketplace for the kind of gifts you can't find in other places. They sell everything from functional to fun, but more importantly, have been a B Corp since 2007, working with the artists whose product they sell on sustainable material use when possible, environmentally friendly packaging, and a nonprofit partnership that allows shoppers to choose a cause to donate to. They've advocated for higher wages and pay everyone at least 100% more than minimum wage, also speaking out about paid family leave in various places.
Leesa. If you've purchased or even researched a mattress lately, you've probably heard of Leesa, a direct-to-consumer company that also adds B Corp to its list of accolades. For every ten mattresses sold, they give one to national and local organizations. They're also on B Lab's Best For The World 2019 list.
Allbirds. This B Corp makes incredibly comfortable shoes from natural materials, while doing their best to maintain a quality product without raising prices. Their shoes are made from merino wool that meets standards for sustainable farming and animal welfare. The other shoe collection is made from eucalyptus pulp, and they've also got sandals made from EVA foam that retail for only $35.
Tillamook. If you're in the northwest, you've probably heard about Oregon-based Tillamook, a producer of cheese, ice cream, and butter. New to the B Corp game, they talk the talk by dedicating themselves to six standards of stewardship, which include thriving farms, healthful cows, inspired consumers, enduring ecosystems, fulfilled employees, and enriched communities.
Jitasa. This familiar company is also a B Corp whose name actually means "The Spirit of Serving Others." Jitasa only works with nonprofits, specializing so that they can operate with effectiveness and efficiency. Jitasa is committed to helping nonprofits flourish through bookkeeping and accounting services, and has received various recognition, including Best for Governance among Certified B Corporations and a Real Leaders Magazine Top 100 Impact Company.
A growing impact
In June 2019, there were 2,750 organizations that could claim the status of B Corp, spread across 64 countries, which include Australia, Afghanistan, Canada, and South Africa. The companies are varied–they represent 150 different industries. These numbers are always growing, making way for a more inclusive and just business environment for all!
Research suggests that B Corps are more prepared for the future, which is important when things get tough. These resilient businesses have already put thought into many of the things that set companies up for long term success. Businesses who operate with purpose have a leg up on the competition, and B Corps are paving the way.

Jitasa's bookkeeping and accounting services are affordable and cater to every nonprofit.
Learn More