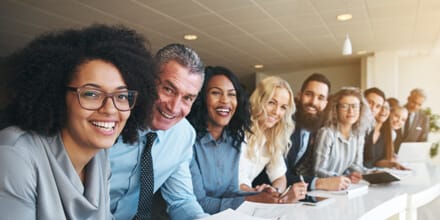 Talk to a Jitasa Expert
Prefer to speak to someone one-on-on about the SBA loan options available to your nonprofit? Simply click the links below to schedule your meeting with a Jitasa professional.
Overview
Eligibility:
A small business with fewer than 500 employees
A small business that otherwise meets the SBA's size standard
A 501(c)(3) with fewer than 500 employees
An individual who operates as a sole proprietor
An individual who operates as an independent contractor
A Tribal business concern that meets the SBA size standard
A 501(c)(19) Veterans Organization that meets the SBA size standard
Interest rate: 1%
Maximum borrow amount: 250% of an employer's average monthly payroll (wages, tips, FML, health benefits, retirement, state and local taxes), capped at $10 million
Maximum term length: 2 years
Deferment: Up to six months
Current assumption is the loan is interest bearing during that period
Turnaround Time: 2 weeks
Loan Forgiveness: Any payment made for payroll (including paid sick, medical or family leave and group health benefits), rent, mortgage interest, utilities between February 15, 2020 and June 30, 2020 can be forgiven. Amount of loan forgiveness can be reduced by any change in staffing or payroll expenses. Amounts forgiven shall be excluded from taxable income.
Calculating the Loan Maximum
We've created at calculator to help you with this calculation.
Visit Calculator
INCLUDED Payroll Cost:
For Employers: The sum of payments of any compensation with respect to employees that is a:
salary, wage, commission, or similar compensation;
payment of cash tip or equivalent;
payment for vacation, parental, family, medical, or sick leave
allowance for dismissal or separation
payment required for the provisions of group health care benefits, including insurance premiums
payment of any retirement benefit
payment of state or local tax assessed on the compensation of the employee
EXCLUDED Payroll Cost:
Compensation of an individual employee in excess of an annual salary of $100,000, as prorated for the period February 15, to June 30, 2020
Payroll taxes, railroad retirement taxes, and income taxes
Any compensation of an employee whose principal place of residence is outside of the United States
Qualified sick leave wages for which a credit is allowed under section 7001 of the Families First Coronavirus Response Act (Public Law 116– 5 127); or qualified family leave wages for which a credit is allowed under section 7003 of the Families First Coronavirus Response Act
Calculating your Forgiveness Amount
We've created a downloadable calculator that can be adjusted for your loan.
Visit Calculator
Common Questions about Forgiveness
How Much?
A borrower is eligible for loan forgiveness equal to the amount the borrower spent on the following items during the 8-week period beginning on the date of the origination of the loan:
Payroll costs (using the same definition of payroll costs used to determine loan eligibility)
Interest on the mortgage obligation incurred in the ordinary course of business
Rent on a leasing agreement
Payments on utilities (electricity, gas, water, transportation, telephone, or internet)
For borrowers with tipped employees, additional wages paid to those employees
How could the forgiveness be reduced?
The amount of loan forgiveness calculated above is reduced if there is a reduction in the number of employees or a reduction of greater than 25% in wages paid to employees.

Specifically: Reduction based on reduction of number of employees Reduction based on reduction in salaries
What if I bring back employees or restore wages?
Reductions in employment or wages that occur during the period beginning on February 15, 2020, and ending 30 days after enactment of the CARES Act, (as compared to February 15, 2020) shall not reduce the amount of loan forgiveness IF by June 30, 2020 the borrower eliminates the reduction in employees or reduction in wages.
Source: U.S. Chamber of Commerce