Ultimate Guide to Fundraising for Nonprofits
Although nonprofit organizations don't aim to make anyone rich, they rely upon being able to effectively fundraise. Nonprofits must pay staff member salaries, operational expenses, and fund the projects that allow them to provide the valuable services they give to the community. And, even when the economy is thriving, convincing people to give their hard-earned dollars to nonprofits can be a challenge.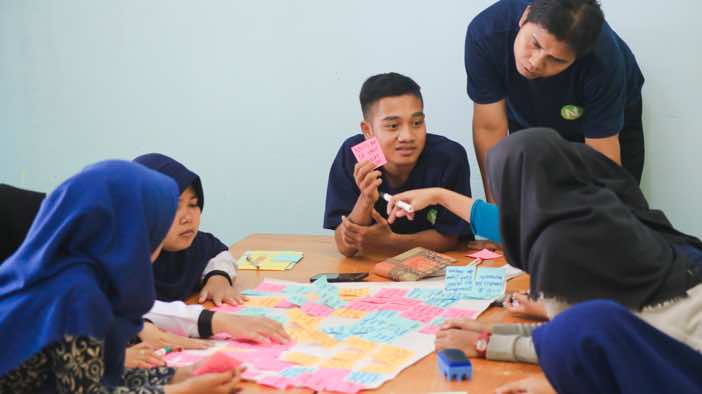 Fundraising for nonprofits doesn't have to be complicated, but it does need to be consistent, thoughtful, and even fun! When you learn how to be a better fundraiser, your organization profits.
Defining 'nonprofit'
Simply, a nonprofit organization is one that exists for reasons that go beyond generating profit. They come in all sizes--from simple partnerships to corporations with large staffs. Nonprofits are community groups, public schools, churches, charities, political organizations, and even hospitals.
Nonprofits are exempt from taxation as long as they operate for religious, scientific, charitable, public safety, literary, or educational purposes, for the prevention of cruelty to children or animals, or for national/international sports development. Nonprofit fundraising can become complicated because of associated restrictions.
Establishing fundraising goals
As you begin to consider how you'll fundraise for your nonprofit, think deeply about what you hope to achieve. This includes thinking about amounts, but also what service you hope to provide as you fundraise. Your goals will need to include thoughtful reflection of your mission, a way to actively convey your story to your donor base, and, most importantly, a timeline that will help you meet your objectives in an effective way.
Understanding the giver's journey
Donors come from all different walks of life, but they often follow similar paths toward donating to a nonprofit organization. Savvy nonprofits need to know how their donors find them, connect with them, and donate to them in order to to experience fundraising success.
First, donors must learn about your organization--not only that you exist, but what you're working toward and what you're doing within the community. Often, this happens when nonprofits hold community events, utilize social media, and make the news for their work.
Next, a donor must take action on their interest in your nonprofit. They'll find out who you are by (most likely) searching the web, so make sure you've got a great website and active social media presence. At this stage in their journey, it is especially important that they are able to identify ways to get involved or help. If not, they may go on to the next organization.
After you've hooked them on your cause, you'll need to hook your donor on your organization. They may be convinced that spaying and neutering pets is the way to go, but what about your organization makes you the best at helping achieve that? An important part of nonprofit fundraising is differentiating yourself, so make sure they've got a reason to donate to you, as opposed to someone else.
Finally, a donor reaches the point of making a donation. They've looked at their options, and chosen you. Checkbook or credit card in hand, they're ready to hand over some cash. What then?
Easy ways to donate
Capturing your donor should be easy if they've navigated their journey with your help, but they've got to be able to figure out how to get the money to your nonprofit organization. Luckily, there are a lot of easy ways to make this a simple process.
Online tools
Many people donate online, so making sure your website is set up to accept donations this way is crucial to successful nonprofit fundraising. There are a large handful of tools that are easy to embed in a website, including things like PayPal Donations and Fundly. Create a donation form and embed it in your website with the payment processor of your choice.
Also consider your social media presence. Social media giving is also easy (and popular), so spending some time curating your social pages is certainly worth it. Keep in mind that online tools can also include digital card readers (like Square) that make it easy for people to swipe their debit or credit card, no matter the event.
Promotion
Make sure you're adequately promoting the various ways you can donate. Email newsletters are a great way to do this because you can easily link to the place where people can donate, making the journey shorter and more seamless. Include links as well as physical addresses where one might send money to maximize your nonprofit fundraising.
The classics
Of course, there will always be people who would rather donate to an organization by putting a check in the mail. Make sure your address is current on your social media pages, your website, and your search engine profiles so that checks don't get lost in the mail. Make sure there's a number would-be donors can call too--it legitimizes your organization and offers easy assistance for people who need help navigating the system. The same goes for responding to messages online. Monitor your emails,social media messages, and comments to ensure your donors have a great experience.
Types of nonprofit fundraising
There are a number of ways your nonprofit organization can go about fundraising. Who and what you choose to target depends on your audience, so you'll need to work to understand and segment your donor (and potential donor) base. No matter your fundraising strategy, familiarizing yourself with alternatives and options helps form a more comprehensive strategy.
Crowdfunding
Nonprofits can crowdfund, which is a good option if it is toward a really specific cause and your organization has the resources to put into marketing materials--campaigns with videos do better, for example. Crowdfunding is great for attracting new individual donors who may not give in large quantities. It doesn't necessarily foster continued giving, but it can be effective if you put the time in.
Events
Big nonprofit fundraising events can be a great way to rally supporters, often resulting in high donations and goodwill. Events put the 'fun' in nonprofit fundraising, and are possible in person or even virtually, as the need arises. While they require more planning and labor, the returns can be larger than courting individual donors, and the money is available all in one go.
Email, text, mail, or radio campaigns
You may have heard your local public radio station engage in a campaign drive a few times a year. This is a strategy often employed by nonprofits, and can be effective because it focuses efforts on a smaller time frame while allowing people to donate whatever amount they'd like. They're contained, can be personalized for your audience or audiences, and make the process easy for donors.
Cold calling
A favorite of nobody, cold calling is often a last resort for nonprofit fundraising, though it can introduce your organization to a new audience. Still, phone calls from random phone numbers don't yield great results, in part because they rarely get picked up. While you may find a donor or two, cold calling your community probably isn't a strategic use of your time.
Partnerships
Nonprofit fundraising partnerships can look a lot of different ways. From gift matching partnerships to sponsorships, partnerships with for-profit companies can be a great way to make some money in your organization. Unfortunately, they may be more difficult to manage and they often come with strings attached. If you've got the right partner though, they're a great way to pool resources and raise cash.
Nonprofit fundraising follow up (thank yous and evaluation)
Assuming you've put in all the work planning and executing a successful nonprofit fundraising campaign, you're probably feeling tired and ready for a break. And, while this may be in your future, there's work yet to do. One of the most important parts of fundraising is the follow-up. This may vary depending upon the specifics of your campaign, but should always include some form of thank you. You should do this personally via written correspondence if possible, which is more powerful than email. Your organization may also consider thanking donors publicly, in a newsletter or on your social media channel. If you have the resources, creating video content that shows the impact of the donations and thanks people or a group of people who wish to retain anonymity can be a great way to go.
You'll also need to spend some time reflecting on your fundraising campaign in the immediate aftermath, and perhaps again after you've had some time to consider how things went. Be honest in your evaluations, and ask for personal evaluations as well as group discussions. What went well? What could have gone better? How might you alter things in the future? Spend time on this portion to make your future endeavors as successful as possible.
Retaining donors
Donor retention is crucial for many nonprofit organizations. It is easier, cheaper, and ultimately more profitable for nonprofits to work with the same group of people. Just as it is better to retain employees than to hire new ones, donors you've worked with before may be your key to success.
To encourage your donors to donate again, make sure they're thanked, appreciated, and that the impact of their donation is apparent to them. Celebrate your success, and make them feel involved. Fundraise with integrity and connect with your donors to build relationships that are both personally and financially fulfilling.

Jitasa's bookkeeping and accounting services are affordable and cater to every nonprofit.
Learn More