The Importance of Tracking and Analyzing Your Time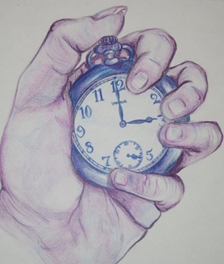 Often understaffed and underfunded, charitable organizations put in long hours to accomplish their mission. Working for a nonprofit often means juggling multiple roles. As such, portions of your day are often divided between the assorted responsibilities of administration, programs, and fundraising.
Time is precious, and there never seems to be enough of it. Below, we'll discuss the importance of analyzing your time with time studies, and why tracking your time daily can be valuable to your mission.
Keeping your books and budget in order is imperative to maintaining a healthy organization. A time study will not only improve your productivity, but is also beneficial to accurate accounting.

A time study is defined by Wikipedia.org as a "direct and continuous observation of a task, using a timekeeping device." More specifically, it allows you to identify the proper allocation of expenses (typically employee's pay). It will also provide a way to deeply analyze the segregation of time dedicated to each of your organizations functions (program, fundraising, and administration). This information can be helpful in determining budget and staffing requirements going forward.

At a minimum, you'll want to conduct a time study once a year, preferably during your yearend procedures. However, to receive the full benefits of time tracking it is best to track your time daily, pulling reports once a month.


Daily Detailed time tracking will allow you to assess your position and that of your employees. Taking the time to focus on your daily time expenditures can actually increase your productivity. For example, you may find that you spend three hours a day responding to email. This realization could lead you to dedicate only an hour to email a day, freeing up two hours to focus on your mission. Time tracking can also answer questions such as:
What functions require the most time and dedication?
What activities should you be devoting more time to?
What functions are wasting time?
What activities are you completing that don't require your expertise and could be handled by someone less experienced?
How productive is the time you devote to your mission?
What should your organizational goals be going forward, and how much time can you dedicate to achieving them?
Getting Started
Begin by having everyone (you, employees, volunteers) break up their time into ten increments split amongst three categories. The three categories used to split your time are:

Program
This category will include time spent on programs, activities, new unit organizations, unit services, district meetings, round-tables, classes being provided, and anything else relating directly to your mission.


Note:
Marketing (social media, advertising, and blog) will fall under this category if it is relating to promoting a program, class, or activity that directly correlates to your mission. For example, if you conduct a weekly art class for K-12 aged children and you promote it on Facebook, this time would be dedicated to the program area.
Fundraising
Whatever time you spend raising money should be logged here, such as time spent on fundraising events, capital, project sales, special events, and donor relationships.
Note:
Marketing (social media, advertising, and blog) will fall under this category if it is related to achieving new donors, funds, or raising awareness of your mission. For example, if you write a blog discussing your mission achievements for the year in the hope of informing donors and receiving donations, that would be classed under fundraising efforts.
Administration
This category will include time spent on general board and committee meetings, executive direction, corporate planning, staff meetings, office management, legal services, personnel procurement, budgeting, long range plan, accounting, auditing, financial reporting, any accounting functions,etc.
Note:
Administration will primarily apply to the Executive Director and middle management.
Extra Credit
Tracking Old School
For a simple way to begin tracking your time, view a completed example of a time study, and download a blank template for your employees on Jitasa University.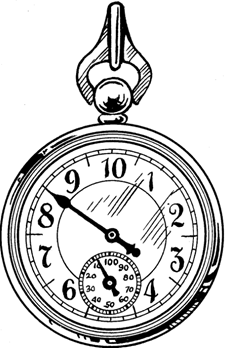 Tracking New School
For an electronic version, increase your productivity with the following computer and phone applications:

This software works with windows and runs in the background of your computer, tracking the time you spend on activities throughout the day. This application is excellent if you log a great deal of time on administration functions. It also allows you to set daily goals and print detailed reports.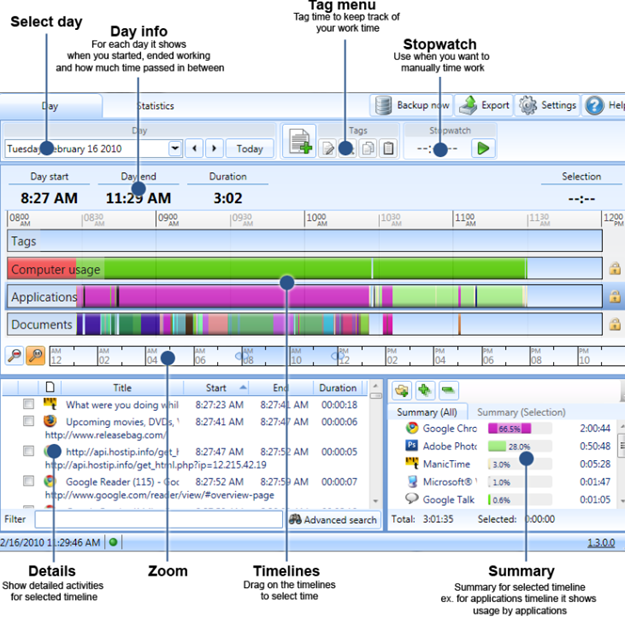 Price: The Standard version is Free, or you can upgrade to Professional status for $67

This application also runs in the background of your computer. However, it allows you to set alerts that limit the time you spend on a certain function. For example, if you need to dedicate four hours to administration, you can tell it when to alert you to move on to fundraising tasks.

Price: The Lite version is Free, while the Premium version is $9 a month

This web-based app allows you to track your time, create tasks, and run reports on the hours you and your staff log.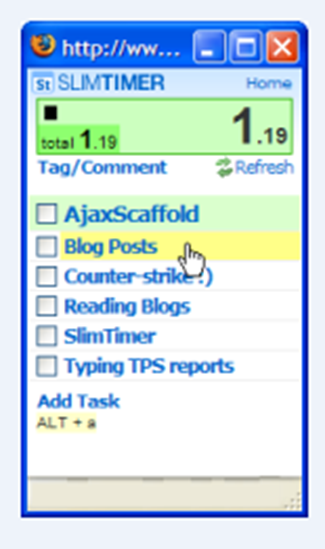 Price: Free
Renata Poe Massie, Content Writer for Jitasa
Our Nonprofit Accounting Support Center means expertise like this will be just a phone call or email away. Available when you need it, for a price you can afford.
See Plans and Pricing >>

Jitasa's bookkeeping and accounting services are affordable and cater to every nonprofit.
Learn More