How Can I Thank My Nonprofit Volunteers?
Nonprofit organizations cannot run without the tireless dedication of their many volunteers. For that, most nonprofit organizations are eternally thankful, and work to thank those individuals who volunteer their own time and resources in the spirit of carrying out a nonprofit mission. It's tricky though--nonprofits are notoriously underfunded, and extravagant gifts aren't possible, or in some cases, legal.
So how can you thank your volunteers? What is and isn't legal, necessary, and appreciated? Read on!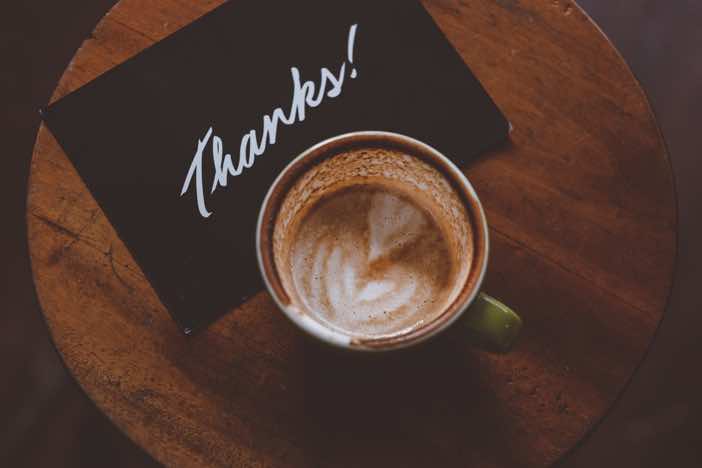 From the heart
Remember that your volunteers are likely helping you because they truly believe in your work, and they feel driven on some deep level to help you serve. Honor them with the same spirit, and thank them from your heart. This might include no more than a heartfelt note, public thank you, or shoutout in a company newsletter. Be as generous with your words as they are with their time to let them know you truly appreciate their efforts.
A small token
Some organizations want to reward volunteers with gifts, which can be a nice way to tell them you appreciate them, and, if you offer a branded item, a great way to publicize your organization. A piece of apparel, desk item, or fun gadget can be an interesting way to say thank you--just make sure you're gifting something you'd actually want to receive.
The way to a heart
Bringing volunteers together in celebration is a great way to express gratitude, particularly if you're feeding them. Events like this give volunteers the chance to get to know one another, your organization, and even the communities they help serve. Event thank yous are nice because they tend to be "one size fits all".
The line
Many organizations want to offer cash or gift cards to to thank people, and it is easy to see why. They're easy, always appreciated, and super nice to receive. But they are actually considered a taxable event for the recipient, which may technically qualify them as a paid employee, which would mean they're subject to all sorts of things, including employment taxes.
Cash gifts and even gift cards qualify as compensation, and this can complicate things for nonprofits.
So remember…
Volunteers give their time for all kinds of reasons, but the biggest one is that they care about the work. You should always strive to make them feel appreciated, but do it all the time, and not once a year when you throw them a t-shirt and a quick thank you. Do offer gifts or words of gratitude from time to time, but foster an environment that lets people know you are deeply appreciative of them every single day.

Jitasa's bookkeeping and accounting services are affordable and cater to every nonprofit.
Learn More