Protect Your Nonprofit from Fraud in Five Steps
Most of the time, nonprofits are doing such great work that it is impossible to imagine that anyone would consider running a scam or otherwise making them the victim of fraud. But, where there's money, there's crime, and even nonprofits aren't exempt from the harsh reality that money is power, and people will do just about anything to get it.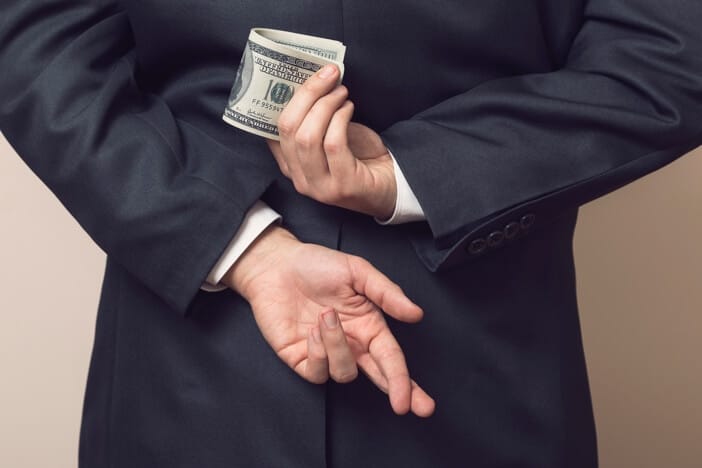 Whether the victim of internal or external fraud or scams, financial mishaps can cause great distress for organizations. Luckily, you can protect yourself and your business from becoming the target of criminal activity by looking for some signs you might be at risk.
Avoid wearing too many hats
Fraud often happens in places where people are too busy to notice--like nonprofit organizations in which employees are asked to fill many roles. By hiring an outside bookkeeping firm (see our three-part series from March), you can help eliminate this risk factor and ensure your business is running smoothly.
Make sure your departments (in this case, accounting is especially important) are fully staffed and held accountable. There should be some visibility into organizational spending that protects both organization and staff.
Keep your people
Nonprofits that have a high rate of turnover tend to put themselves more at risk for fraud. This can be hard to combat in an industry where work is harder and pay can be lower, but spend time looking for employees you trust--and do what you need to keep them.
This isn't to say that you can't offer internships, etc.--just make sure your place of business is one where people will want to stick around.
Exercise control
Obviously, nonprofit leaders don't have the time to control every aspect of the business, nor should they. Instead, maintain control of your organization by implementing processes and procedures that safeguard your assets. Create a system of checks and balances in which it is difficult to misappropriate funds.
Involve the board
Organizations with an active board tend to run better than those without, and this is especially true in fraud protection. Make your financial information available to them in a way that they can understand, and they'll automatically help enforce the policies and procedures you've set in place to protect yourselves from criminal activity.
Open your eyes
Fraud usually doesn't come out of nowhere, but we aren't always looking for it. While you don't want to scare yourself into paranoia, engaging with your employees and coworkers is a great way to watch out for red flags, which may include strangely close relationships with vendors, protectiveness over duties that could be easily shared, and obvious living beyond one's means.
Especially if you have money disappearing, a little listening and observing can go a long way.

Jitasa's bookkeeping and accounting services are affordable and cater to every nonprofit.
Learn More