Partnership Announcement: Sidekick Solutions
Jitasa is proud to announce our service provider partnership with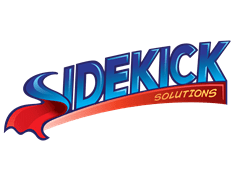 Sidekick Solutions exclusively serves nonprofits and provides setup and support services
for donor management and fundraising software.
Sidekick Solutions has depth of expertise around Blackbaud eTapestry is committed to reducing the stress, cost, and time commitment of nonprofits using Blackbaud eTapestry by:
setting up the software
managing the start up
training new users
provide ongoing support
Over the next few months, Jitasa and Sidekick Solutions will conduct joint webinars and promotions to educate nonprofits about how effective fundraising and financial setup, integration, and reporting can help nonprofits 'do what they do best'.
About Sidekick Solutions
Sidekick Solutions believes nonprofits and their staff are real-life heroes.
Sidekick Solutions reduces the stress, burden, cost, risk and time commitment of implementing and sustaining nonprofit software by setting-up the software, guiding first-steps, training new users, and supporting long-term use. Sidekick Solutions supports software that simplifies donor management, fundraising, and program performance management.
sidekicksolutionsllc.com | @jeffhaguewood


Jitasa's bookkeeping and accounting services are affordable and cater to every nonprofit.
Learn More