Outside Your Expertise: When Nonprofits Should Outsource
Smaller nonprofits tend to operate with a minimal staff, which can make accomplishing extraneous tasks extra difficult, especially when they fall outside the staff's areas of expertise. Whether you're in the business of educating rural villages in a foreign country or managing blood donations, there are bound to be a few areas that can be outsourced, saving your organization time and even money.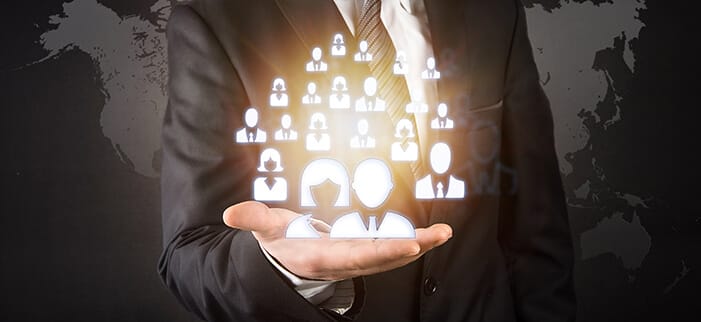 If your nonprofit could benefit from extra man hours dedicated to serving your greater mission, outsourcing services like nonprofit bookkeeping services and IT efforts might just be the way to maximize your organizational impact — and keep your sanity.
Determining the need to outsource
Obviously, the best place to outsource is the place where you have the least amount of expertise. Here, outsourcing will likely have the largest financial impact on your company and will offer the better use of time. For example--because taxes are complicated, nonprofit tax services tend to have the ability to significantly impact your business. By outsourcing to a professional, you protect yourself, ensure you maximize deductions and returns, and save yourself hours of work and worry.
The same is true in other complicated areas of service, or areas that have grown. Where you were initially able to manage website maintenance, your nonprofit may have experienced growth that would lead you to ask for help. Maybe you've broadened service or established a larger presence in your community that requires a more complex or time-intensive website--either way, it may be time for outside help.
Now what?
Once you've established that there are roles within your organization that are better suited for someone else, you'll have to determine your budget. How much can you afford to put toward outside services? Remember that you may need to present it to your board for approval, so make sure to budget for time also.
A good next step will be to set expectations. If you outsource a bookkeeper for your nonprofit, what do you expect to happen? This can include financial expectations, plans for freed up time, and goals resulting from the labor you're no longer responsible for. It will guide you in your search for service professionals and help you evaluate their performance.
You'll also want to determine how involved you want to be (you can't outsource every part, and someone will need to act as a liaison between your company and the company you've hired). Your answer to this will also help you in the hiring process--some companies require little involvement, while others may want your approval, input, or other contributions.
Finally, you'll be ready to begin the interview and hiring process for the areas you've chosen to outsource.
How to interview potential vendors
Because your nonprofit is important to you, your staff, and your community, you want to make sure that you're selecting vendors who are the right fit. If you're looking for a nonprofit bookkeeper or other service provider, make sure you thoroughly vet companies you may work with.
Begin by asking questions like:
How long have you been in business?
What is the scope of your business?
Do you have references for similar clients?
How often do you communicate with clients?
What level of involvement do you envision between client/nonprofit?
What happens if the employee I'm working with moves on?
How long are your average client relationships?
What can you offer me that competitors can't?

Jitasa's bookkeeping and accounting services are affordable and cater to every nonprofit.
Learn More