7 Awesome Nonprofit Marketing Tips and Strategies
Nonprofit organizations rely on funding, which doesn't always come easily. Because of this, they're often involved in fundraising efforts, which depend upon the ability to successfully market themselves. Marketing a nonprofit is a bit different than selling a for-profit business, but it can also be more fun and even rewarding.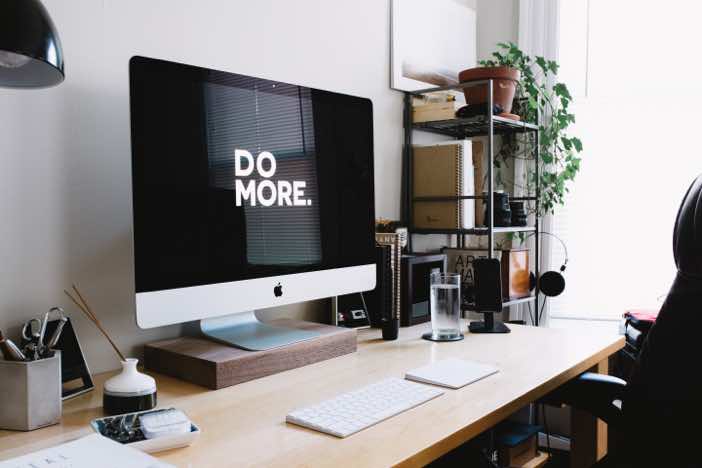 By focusing your efforts on those that are truly effective, you can market your nonprofit in a way that speaks to your community, donors, and the populations you serve. A good marketing plan can help your organization recover, sustain, or thrive.
Tell a good story
People like to read great stories, which we prove over and over again when we examine human behavior, especially online. Social media accounts like Humans Of New York thrive. We love to read short, detailed narratives of people's lives. More, we want to feel like we're hearing something that hasn't been shared before--something special, created just for us.
If you're a nonprofit organization, part of your marketing strategy should involve or even center around good storytelling. This will vary depending on the goals, mission, budget, and timeline of your organization, but will also offer some consistencies, no matter your nonprofit.
To tell a good story, you have to focus on the people. A company timeline isn't interesting unless your readers are invested in the people, so begin with them. Humanize the services you offer and be as specific as you can without violating privacy. People love being able to pair faces and names, so tell stories of real, identifiable people.
Be genuine. Tell real stories, but do it in a way that demonstrates compassion in an authentic way. If you work for a nonprofit, you're likely committed to the mission, and you shouldn't be afraid to let that show. Tell stories that spoke to you to speak to your audience. Respond and offer them up in a way that is not phony.
Get visual. Storytelling is wonderful, but people want a visual to go along with it. Rather that is some cool portraits taken with your iPhone or a video produced by your team of awesome volunteers, visuals can reach more people. As part of storytelling, images and other visuals are invaluable. No matter your strategy, a focus on storytelling won't lead you astray.
Do the prep work
Your story alone will not be enough to market your organization to donors, volunteers, or people who may need your services if you don't know what you're actually working toward. Before you decide how exactly to tell your story, work to identify specific goals for your nonprofit marketing efforts. If you want to raise money, set a dollar amount. If you're hoping to gain local media coverage, work toward that. Think about what you'd like to achieve as specifically as you can, which will help you tailor your story in the most effective way.
Think of goal setting as the very beginning of prep work. Don't skimp on it, but be prepared to move on into research, communication plans, and more. Identify a path forward (and write it down). Your efforts will help you both during your marketing planning and come tax time!
Evaluate and define strategy
While your nonprofit marketing strategy should revolve around telling a good story, there are a lot of ways to do this. You'll want to spend some time looking at possible routes to the goals you outlined when you were prepping for strategy planning. Identify at least two ideas that you think have legs and spend some real time planning and exploring what these might look like. If there's a clear winner early on, feel free to go with it. If not, there's little harm in fleshing out two different marketing strategies--afterall, you can always use one down the road.
Think somewhat broadly about strategy when you begin. For example, you might decide that a social media campaign is the right way to market a particular event that your organization will be holding. From there, you can narrow down the specifics. What social media channels will you use? Do you want user engagement? How might you get that? Don't be afraid of the brainstorm in these early phases, and definitely write everything down.
List possible milestones you'll achieve along the way, making sure they align with the outcomes rather than the path. If you want to secure donations for a silent auction, you might set a goal of one small, one medium, and one large donation (defined however you'd like, but certainly defined) by September 1. Achieving this goal would look like these three donations in hand, rather than a certain number of people contacted. The goal of setting milestones is to prevent getting lost in the weeds. It isn't about quantity here.
Putting the money in the management
So you've made a plan, outlined your process, and defined the steps you may need to get there. Now comes the hard part! Rest assured, while it may seem difficult, this is actually the fun part of marketing--seeing your hard work in action, resulting in big payoffs. You'll need to plan to oversee your marketing plan on a day by day basis. On some days, you'll be more present than others, though this will depend on the specifics of your particular nonprofit campaign.
Managing your marketing campaign requires attention to detail, but you don't have to micromanage your team--delegation can go a long way. Make sure that each task you identify that helps meet your milestones is assigned to someone, and that they've got all the information they need to accomplish their task. Set a timeline and deadlines, make sure the project and all pieces of the project have invested owners, establish a budget, and identify what marks the end. You should also take time to decide how you'll review the project.
Focus on relationships
Nonprofit marketing strategies work best when they focus on relationships instead of outcomes. No matter where you're at in the marketing process, think about finding the right combination of storytelling and relationship-building, which provides a natural kind of marketing for your nonprofit organization.
What does focusing on relationships look like? While it can look many different ways, it usually involves personally connecting with your community. This can be through handwritten letters or personal emails, but it can also be through local media coverage that tells your story in a way that feels personal, although it reaches many.
Focus on offering value in exchange for support. What and how do you bring to the community when they support you? If your nonprofit helps build affordable housing, showing the impact of your efforts may be easy. If you provide something a little less tangible, you may have to be creative in your attempts to demonstrate value.
Approach relationship-building authentically, and avoid thinking about it in a quid pro quo way, even if it ends up being such. Your community desires authenticity as all humans do.
Stay current
Tying your marketing strategy to current events is an unbeatable way to go, so make sure you're staying abreast of the latest news. Hosting a bracket challenge of some sort during March Madness or launching a donation campaign during your state's Giving Tuesday event is an easy way to capitalize on builtin publicity and demonstrate that your nonprofit organization follows the news.
Another great marketing strategy to keep your organization current is to work with influencers on social media. Because nonprofits operate with a lot of volunteer labor, you may be able to work with people with high amounts of social capital on a volunteer basis. If they're genuinely interested in your nonprofit organization and the work you're doing, they may be excited to be a part of your marketing strategy.
Working with influencers is great because their audience becomes your audience, which often brings your organization before a new audience. It also adds a human touch to the experience and takes advantage of the combination of visuals and more formal storytelling that speaks to large and diverse audiences.
Communicate often
A major goal of your nonprofit marketing strategy, no matter the form it takes, should be to communicate with your community, staff and volunteers, donors, and people you serve often. This may happen via regular social media posts, weekly newsletters, your presence at community events, by publishing videos, or any other way you might dream up. Maintaining regular communication increases the chance of a conversation, provides opportunities for engagement, keeps you fresh in a person's mind, and reinforces the good work that you're doing.
By conversing with your community, you remind them that they exist, but you're also more in tune with what's happening in their world. You're able to better meet the needs of the people you're committed to serving, which is a win for everyone involved. Communicating should be both a part of your marketing strategy and an essential tool for performing your basic services.
If you're dealing with a small staff--and let's face it, many nonprofits are--you have a couple of options. You can rally volunteers willing to help with communication efforts, which many may be happy to do, as donations of time are often easier for some people than donations of money. You can also automate a lot of the process, which is a great option for accomplishing more with less.
No matter your strategy, the key is authenticity is mission and strategy. Work from the heart and the rest will follow!

Jitasa's bookkeeping and accounting services are affordable and cater to every nonprofit.
Learn More