Nonprofit Leadership: Attitude is Everything
Like any company, nonprofits require excellent leadership, which is especially important during times of immense change. Strong leaders possess the ability to guide organizations through good times and bad, no matter their experience. In fact, so little of leadership is actually about whether or not a leader has been there before.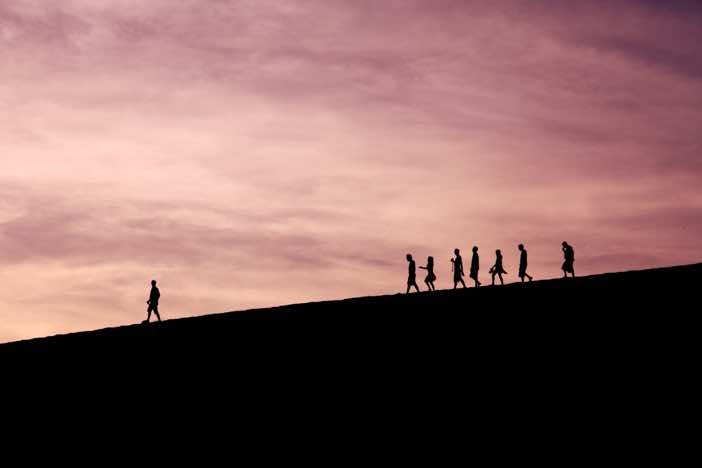 Good leaders do share some simple characteristics though, no matter where they've come from. You can recognize a good leader by looking for a few things--make sure they:
Get out the information
Good leaders make sure everyone within an organization knows everything they need to know--and then some! Formal documentation is always a plus, but any sort of information an employee would benefit from is welcome and also a sign of a good leader, and thus a strong organization. When employees understand what they're working for, whole organizations thrive. Employers should also make sure that the lines of communication stay open throughout their leadership tenure. Checking in with employees regularly helps organizations function.
Define roles
Every member working for a nonprofit organization should know what is expected of them. Good leaders set clear roles for people, outlining what each is supposed to do. Great leaders help coach employees who may struggle to identify or even perform within their role in a way that is gentle, helpful, and fosters growth. In this way, future errors are fewer.
Recognize differences
Not every person works in the same way, and good leaders know how to work around this. Managers should create a space that recognizes differences and enables team members to work effectively together for the good of the organization.
Foster growth
The best leaders are also mentors to their employees. In nonprofit situations, this can be especially true because of the shared passion of everyone involved. Leaders should help employees grow as people and within the company, setting an example for employees and meeting their professional needs, which can also be by challenging them.
Show appreciation
Great leaders make sure employees know that they are valued. By expressing gratitude to employees, the best leaders build loyalty. Loyal employees perform better, which makes for stronger organizations because people want to be there, ensuring the success of the nonprofit organization. Whether it be via a lunch party or holiday bonus, celebrating employees is a great thing to do to build your organization, to build your employees, and to build the same spirit of community your organization likely strives for through the services you provide.

Jitasa's bookkeeping and accounting services are affordable and cater to every nonprofit.
Learn More