Nonprofit Hiring: Hiring Your First Employee
Nonprofits frequently start small--a few dedicated people working from someone's home or even garage. Eventually, with work and a little luck, some grow to acquire office space and even employees. While it is an important milestone, it can be a complicated one for your organization. Beyond finding the right candidate, what exactly should you do?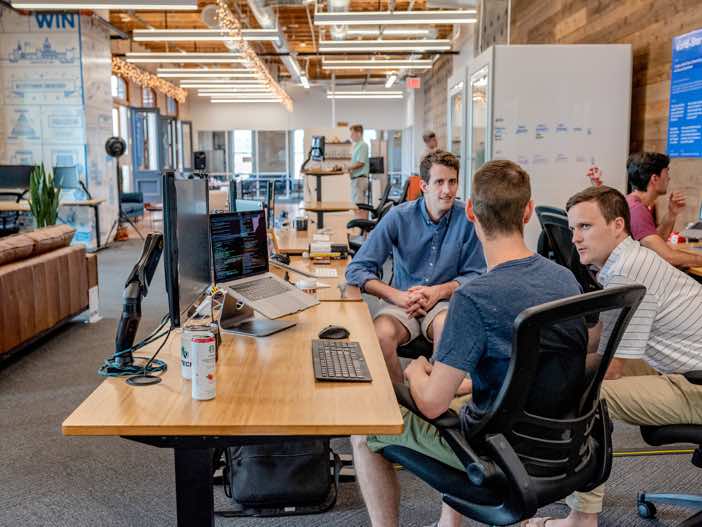 Decide which type of employee is right for you
If you're small and a little uncertain about your growth potential, it might make more sense to hire a contractor or two instead of employees. You may pay these people a higher hourly wage, but you won't be responsible for things like a 401K, insurance, and vacation time. Of course, if you need someone available full time, it may be a better deal to go with an employee who is fully dedicated to your business.
Figure out what you'll owe
Assuming you decide to hire an employee, you're responsible for payroll taxes to the United States Treasury. Expect to pay 6.2% of calendar year gross wages up to the wage base, which matches what the employee pays. For Medicare, employers pay 1.45%. State and local payroll taxes will vary based on your location, but may include things like unemployment tax, etc. A good nonprofit accountant can make this process much simpler for you, as you'll also have to file several forms and tax returns with the IRS.
Hourly or salaried
You'll need to know your state's minimum wage as you determine how much to pay an employee, but you should also familiarize yourself with overtime rules and pay. If you choose to offer a salary to your employees, there may also be rules regarding minimum salaries and even hours, so be sure to check your specific state's regulations.
No matter what, you'll need to determine a pay schedule and timesheet system as needed. Will you offer direct deposit? Work with your accountant to find a solution that's best for you!
Odds and ends
Of course, nothing about running a nonprofit is simple. You'll also need to find out area-specific things like worker's compensation insurance, which can be required when you acquire a certain number of employees. You'll probably need to spend some time outlining policies and procedures (think employee manual) to give your employees (even if there's only one of them) direction on things like working from home, annual reviews, and sick leave. You'll probably want to put standards and rules into effect for travel and errand reimbursement, etc. Spend some time on this now, and it can grow with you.
DIY or not?
Growing companies often choose to manage their own payroll because it is an added expense, which can feel unnecessary in new growth. DIY payroll is difficult, time consuming, and stressful. Yes, it costs less, but it also prevents nonprofit employees from doing the more important work of their mission. Things can also get missed when you have a person managing their own payroll, which is one of the many reasons it can be great to outsource this particular task!
There are lots of options here--you may choose to outsource general accounting and tax functions and utilize a payroll software. You might have someone do payroll for you, perform your own accounting, and hire a nonprofit accountant at tax time. There are lots of options--find one that works for you!

Jitasa's bookkeeping and accounting services are affordable and cater to every nonprofit.
Learn More