Navigating IRS Form 1023 with Jitasa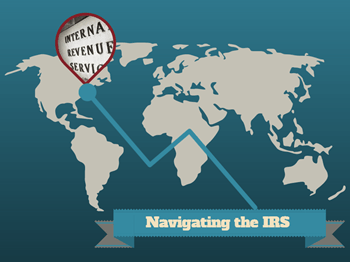 Navigating the IRS can be like wading through a lake that you know to be filled with leeches. You do it only for survival purposes and hope you don't get bit.
For those that have traversed the dangerous depths of the 501c3 process, they are well aware of the desperation that can take hold. At over 30 pages, the 1023 form is exhaustive. At Jitasa, we are passionate about broadening nonprofit outreach through our accounting and bookkeeping services. Now, our passion extends to those that have only recently embarked on their nonprofit journey.
We are pleased to announce our newest product the
IRS 1023 Form Support Package
. With this package, your struggles to becoming a nonprofit will be eased. We want to help you navigate the most complicated aspects of the 1023, giving you a life raft so to speak. We'll give you what money can't buy. Peace of mind. We're experts in our field, with years of knowledge and experience in the nonprofit sector. We have combined experience you won't find anywhere else. For this product, we've partnered with nonprofit advocates Hurwit & Associates. This partnership means we are able to offer you a unique
1023 Application Support Package
that includes financial support and sound legal advice.

Our package allows you to explore the financial and legal aspects of the 1023 form with an experienced guide by your side. We'll make sure that the data you submit to the IRS is complete, accurate, factual, and free of error. Discover how our IRS 1023 Form Support Package can be your solution.
Renata Poe Massie, Content Writer for Jitasa

Jitasa's bookkeeping and accounting services are affordable and cater to every nonprofit.
Learn More