Join CEO Jeff Russell to Do What You Do Best
Are you in the Nampa area on May 4th? Here is your chance to wake up bright eyed and bushy tailed and join Jitasa CEO Jeff Russell as he discusses how to do what you do best. Hosted by The Idaho SBDC and in conjunction with the Nampa Chamber of Commerce Jeff will spend an hour inspiring Treasure Valley entrepreneurs.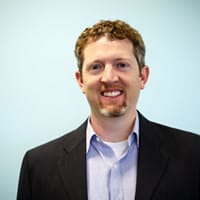 He will review the concepts from his successful book "Do What You Do Best," and discuss how to focus your efforts and drive success in your business. He will also detail how he's grown Jitasa from a Watercooler business to a global organization spanning 3 continents and serving thousands of clients. Jeff will also explore how concepts such as "comparative advantage" and "core competencies" can apply to small and medium sized businesses, not just the Nike's of the world.
Following the discussion, you're invited to participate in breakfast and networking with Jeff. For more information and to get your ticket, visit Idaho SBDC.

Jitasa's bookkeeping and accounting services are affordable and cater to every nonprofit.
Learn More