Jitawesomes Lend a Hand at The Idaho Shakespeare Festival
Our name means "the spirit of serving others," and it is a true reflection of our ideals and culture. Every Jitasa employee is given a week of paid time off to volunteer within their communities, or the world. Recently, a team of Jitasa employees left their cubicles and stepped into the starlight at The Idaho Shakespeare Festival. Below you'll find a great recounting of the experience written by beloved accountant Ashley Marshall.
July 29th 2017 marked Jitasa's third time volunteering for the Idaho Shakespeare Festival. This has become an annual tradition, with a small group of the same employees always showing up. The veterans have become well versed with the duties, stepping up to the more complex tasks and letting the new comers take on ones they feel comfortable working. While the duties we are asked to do are not difficult, they can be challenging.
The volunteer requirements for the Idaho Shakespeare Festival aren't difficult. However, this year we were faced with two obstacles, a closing night performance that was packed to the rafters, and record breaking heat. One of my favorite parts of volunteering for this event is getting to work as a team with coworkers that I don't see daily. We get to know each other, work together, problem solve, enjoy a fun evening watching amazing theatre under the stars, and at the end of it all walk away with a great experience under our belts.
Another unique aspect of this event is having a lot of face time with the public. From greeting patrons at the entrance of the theatre, to helping them find their seats, to watching out for their wellbeing in the immense heat, we get many opportunities to interact with people. The exciting thing about this is the response Jitasa receives. We had numerous people not only ask us what we did, how many employees we had, etc., but even more already knew who we were and said they were happy to see us that evening. It's clear that Jitasa and our mission are becoming more and more known throughout our community and it's encouraging and rewarding to be recognized outside our organization.
I'm a huge lover of the arts. I'm proud to work for a company where I can share that passion with my coworkers, help support the local theatre scene, and promote the ideals and goals of Jitasa. As Jitasa continues to grow, I hope we can continue to support this event and introduce live theatre to Boiseans and Jitasans alike.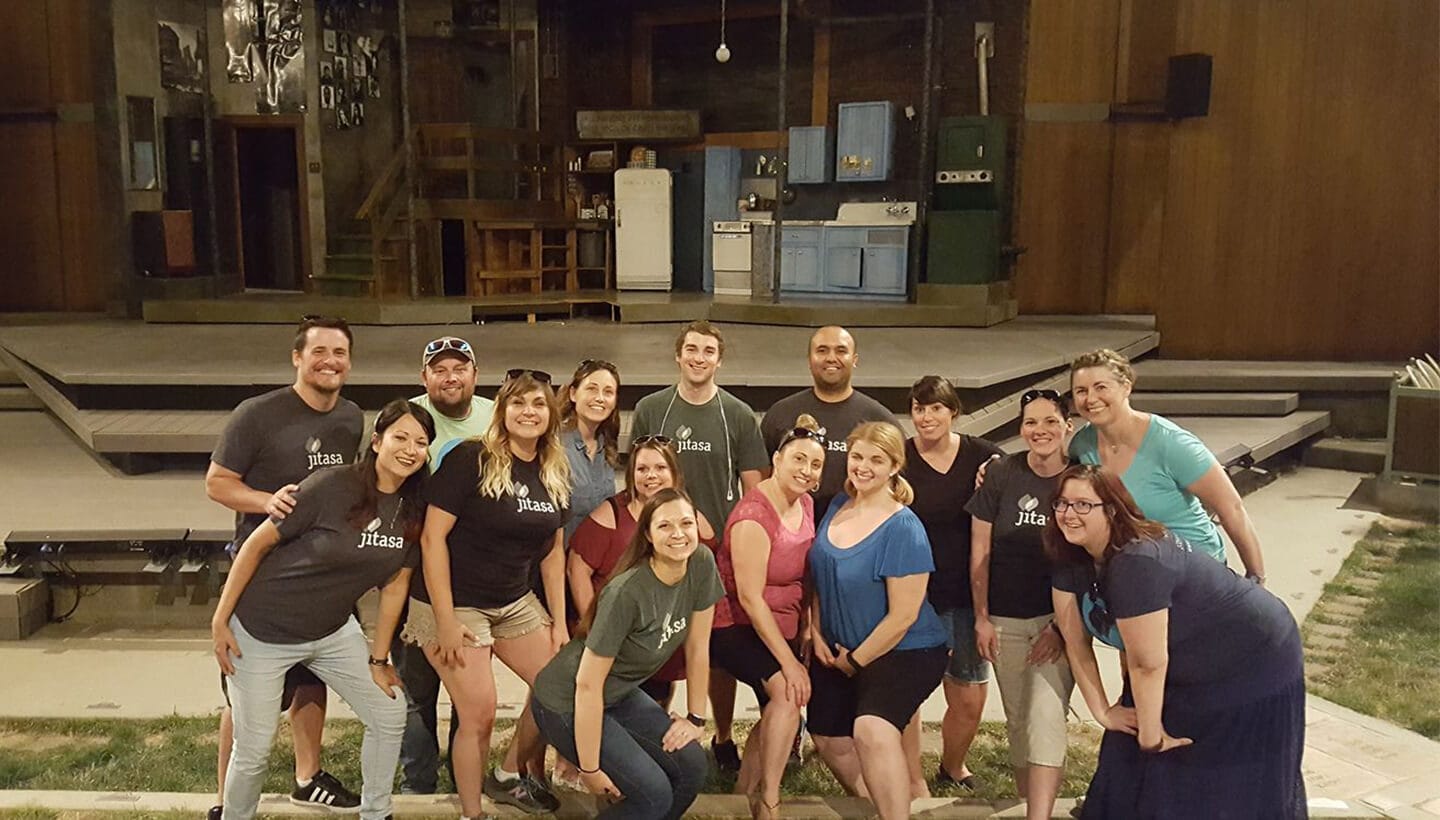 Ashley Marshall, Senior Accountant for Jitasa

Jitasa's bookkeeping and accounting services are affordable and cater to every nonprofit.
Learn More