Jitasa Awarded "Real Leader" Award
Jitasa is proud to announce that we've been selected to the Real Leaders 100 Top Impact Companies, a list of positive Impact companies "applying capitalism for greater profit and greater good." The magazine is a first--dedicated to sustainable business and leadership, they hope to influence leaders to take positive action that results in a better world.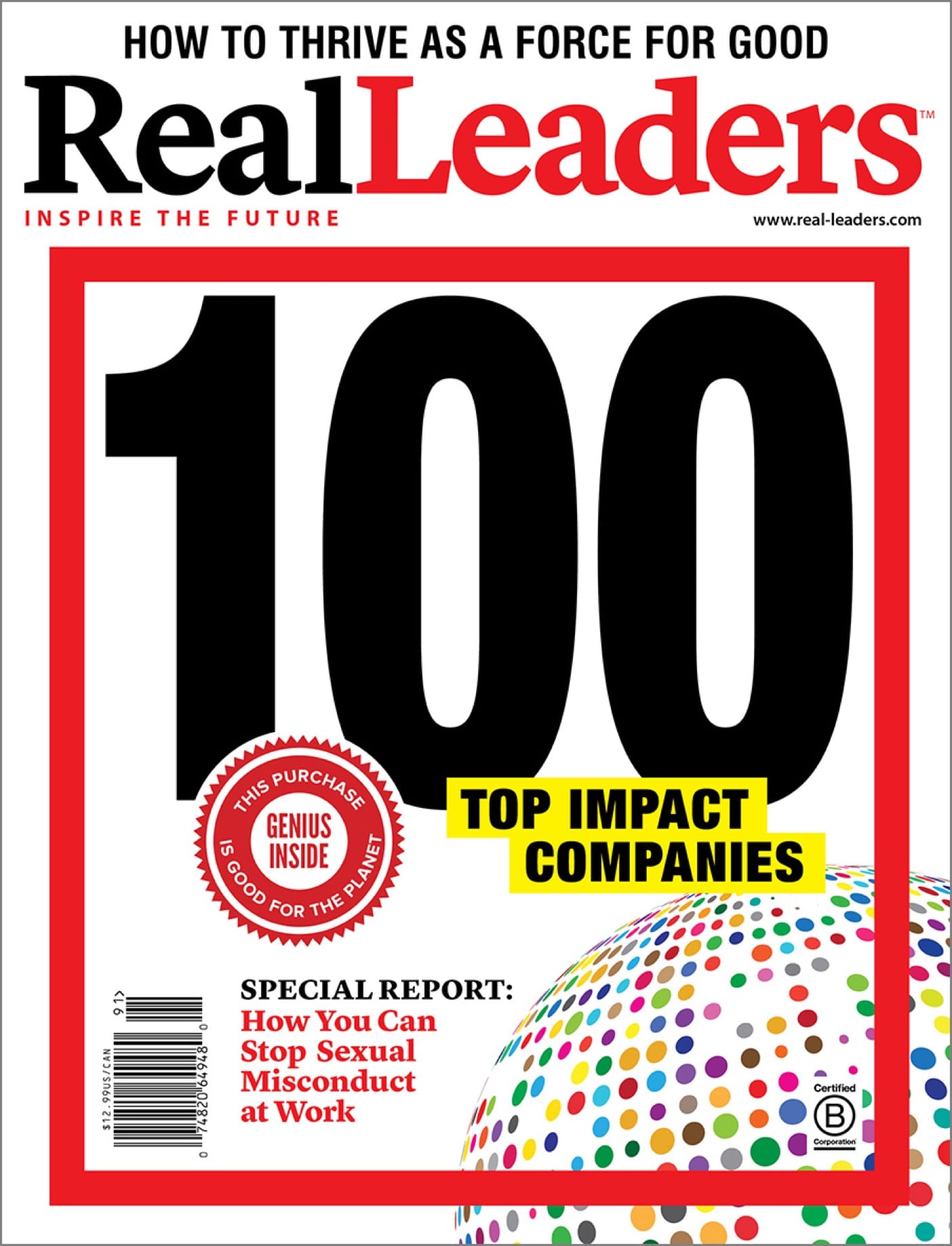 Real Leaders partners with B Lab (a nonprofit working toward using business as a force for good), and Big Path Capital, who works with sustainable and impact companies and funds. To achieve the 100 ranking, Real Leaders used a simple formula--three-year growth rate (acceleration) x revenue (mass) x B Impact assessment score = A Company's Force for Good score.
Mark Van Ness, Real Leaders founder, says that the company is impressed with the quality of applicants, who underwent a thorough and rigorous review process. "The Real Leaders 100 list is the first ranking of positive impact companies in North America and leverages the engine of capitalism for great profit and great good. Because of high demand, we are expanding the list globally in 2020," adds Michael Whelchel, Managing Partner at Big Capital.
Jitasa is listed at lucky number 27, and we couldn't be happier! We're proud to support our clients by providing a vital service that enables them to pursue the important missions they've dedicated their lives to.
We're excited to celebrate with other winners at the MO Summit, a formal event held on April 4 and 5 at the Momentum Summit in Asheville, North Carolina. The summit will be invitation-only and join winners with C-suite leaders who are scaling high-growth, positive-impact companies through creativity designed to make business better. The event promises to join top CEOs in the pursuit of sustainable business and the pursuit of a better tomorrow. We're excited for two days of top notch speakers, networking, and inspiration, and know that we'll be bringing home more than just an award--we're focused on learning as much as we can from companies and leaders that share our goal.
Jitasa is excited, grateful, and humbled to receive this award, and would like to extend a giant thank you to Real Leaders, B Lab, and Big Capital--but also to our nonprofit clients, whom we value and commit to serving daily.
To see the first-ever list and read a little more about our company (and other companies doing great work), go here!

Jitasa's bookkeeping and accounting services are affordable and cater to every nonprofit.
Learn More