Interviewing an Outsourcing Firm: Part 2 of a 3 part series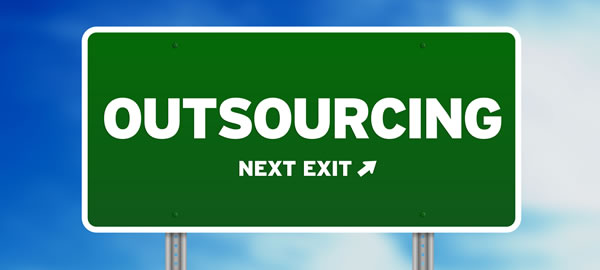 In part one of this blog series, we discussed how to determine if outsourcing is right for your organization. If you're considering outsourcing a segment of your obligations begin by researching companies and individuals that specifically focus on the desired function. Once you've found several that interest you an interview of the firm or individual is a must.
Taking the time to interview an outsourcer before you sign a contract will ensure that you're making the best choice for your organization. Below are some tips to conducting a successful interview.
Plan ahead
During your first contact with a company, you'll be speaking to a member of the sales team. Let them know that you'd like to interview them to address some questions concerning company history, procedures, and operations. This will allow them the opportunity to pull in a member of the staff to answer questions they may not be familiar with. Schedule a time that allows you ample time to discuss your questions, and clear that time of any distractions (such as your cell and office phone).

Don't go it alone
You don't have to interview a candidate alone. Invite a colleague, volunteer, or employee who is familiar with the function to sit in. Not only will they catch things you may miss, they will also offer their own unique perspective and feedback on the items discussed.
Create a template
Create a form that lists questions and leaves you ample room for notes. This will keep your questions in order and your conversation on track. Plus, you won't have to reinvent the wheel with every interview.
Take notes
Take accurate, detailed notes. If your memory is severely lacking (like mine) or you write slowly, record it. Most smart phones have a feature that will allow you to voice record. This will give you the ability to fully partake in the conversation and transcribe detailed notes afterwards. You'll still want to make notes on your thoughts, reservations, questions, and concerns, as these won't end up on your recording.
If you go this route, be sure to make the individual you're speaking to aware, and get their permission to record the conversation.
Ask the right questions
Take the time to prep your questions in advance. This will ensure you cover everything you want to discuss. Below are some sample questions to help get your brain juices flowing on the right track.
About the company
What makes your company different from other outsourcing options?
How long have you been providing your services?
Do you have client testimonials?
What percentage of clients would refer you?
About their services
What services do you offer?
How will you meet the needs of my organization?
How often would I receive communication from you if I were a client?
How many individuals will work on my account?
What type of oversight will my account have?
How long would it take your company to become familiar with my account? To completely take over my function?
How often do you train your employees?
How can I be sure you are up to day on nonprofit regulations and requirements?
How will problems with my account be addressed?
If your company makes a mistake, how will that be dealt with? Will I be notified immediately?
Will I be reimbursed if you are responsible for an error?
Who would I contact to provide feedback on my experiences?
Your obligations
What would my obligations as your client be?
How much time would I need to devote to working with your employees?
Would I have deadlines to meet?
Will I still have access to my records?
Contracts
Will I be required to sign a contract?
What is the minimum duration of the contract?
Will I be charged for canceling early? At the end of my contract?
What services are not covered under my contract?
Will I be made aware if a service I desire comes at an extra fee?
After the interview

Once you've completed the interview capitalize on the experience right away. As Chron Small Business states, "Summarize the interview on paper… Write your summary while the interview is fresh in your mind; that way you will have an accurate record to reference when selecting the outsourcing provider for your company." Even if you record your interview, transcribe the conversation right away. This will ensure that you capture any nuances that didn't make it on the tape.

Extra Credit
For extra credit review the articles we found helpful in crafting this blog (below), and stay tuned for part three of this series, "Communicating With Your Outsourcer." This portion will detail the obligations and responsibilities you'll have once you'v chosen an outsourcer and become a client.


Renata Poe Massie, Content Creator for Jitasa
Our Nonprofit Accounting Support Center means our expertise will be just a phone call or email away. Available when you need it, for a price you can afford.
See Plans and Pricing Now

Jitasa's bookkeeping and accounting services are affordable and cater to every nonprofit.
Learn More