How Nonprofits Can Work Together to Accomplish More
When the economy begins to struggle or donations remain otherwise low, many nonprofits choose to work together. We're seeing this in higher numbers now, as resources are more scarce or spread apart and the future remains somewhat uncertain. For nonprofits, who are already experts at making due with limited resources, collaboration is a natural (and helpful!) process.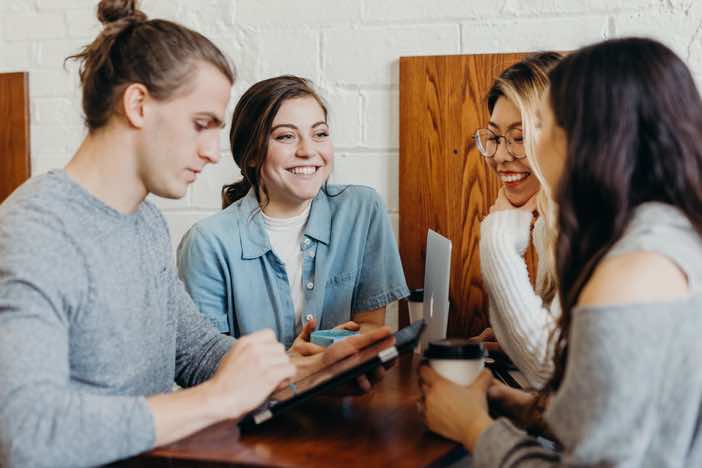 No matter your industry, chances are that you could benefit from some thoughtful, mutually beneficial collaboration. Whether it benefits the work of your mission statement or makes your accountant happy, collaboration is crucial in times like these.
Why collaborate?
Typically, nonprofits collaborate because it makes them more efficient, effective, and able to meet the demands of the populations they serve. When organizations work with other organizations, they widen the level of expertise across different fields. Experts are faster at their jobs, which leads to greater organizational efficiency. By leveraging your own skills with those of like minded organizations, you get more done.
Collaboration also helps widen your audience and potentially the people you serve, enacting more change more quickly.
What collaboration looks like
For nonprofit organizations, collaboration often accompanies cooperation and coordination. This 3C model is seen throughout the business world in both nonprofit and for profit business. Cooperation is usually short term and informal and involves sharing space, ideas, or things. Coordination refers to the more formal established relationships in which organizations partner for specific reasons, sharing potential outcomes.
Finally, collaboration occurs when organizations (at least two, but potentially more) join forces in a formal way meant to span a more significant period of time. Resources are pooled, and outcomes are the result of the joint effort of all organizations. Collaboration is more about the collective process of working together, and isn't necessarily about the various transactions. Instead, collaborative efforts focus on what happens when organizations join forces.
Important considerations
The best collaborations happen when both parties know why they're working together. Be clear about what you each hope to accomplish to forge the best possible path forward. Know and be forthright about what you can bring to the table, and your partner will do the same. Recognize that your goals may change since collaboration is about transformation, and be flexible when you are able.
Collaboration may happen for a year, but it may also turn into a permanent relationship that shapes the future of your organization, leading to all sorts of remarkable things. Now is a great time to lean on the partnerships you've built during the course of your nonprofit life to make great change.

Jitasa's bookkeeping and accounting services are affordable and cater to every nonprofit.
Learn More