Gift Giving with B Corps: Exotic Name Edition
We love being a B Corp. Sharing in a community passionate about making the world a better place inspires us to do the best we can to do the same. B Corp companies commit to a higher standard of social and environmental performance, transparency, and accountability. With the season of gift giving right around the corner, we've decided to give some props to B Corps that allow you to do good while giving things people will love.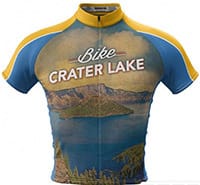 Pronounced "Attain," this company encourages progressive athletic freedom. The freedom to move, play, and relax in comfortable shirts that don't require harmful practices. With production based in the USA, they're products are made using the most recycled polyester possible, and are certified free of harmful chemicals. In addition, they don't make anything until you order it, preventing waste.
When it comes to the clothing, they have cause specific lines that allow you to blatantly support causes you're passionate about. You can also find state affiliation, and shirts that feature beautiful national park propaganda. No matter how you keep active, or what your passions, they have a top to suit your needs.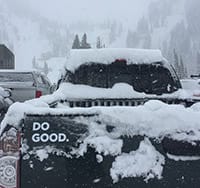 Cotopaxi is an innovative outdoor gear company with a core centered around giving. They focus their efforts on global poverty alleviation. They do so by giving targeted grants that advance health, education, and livelihoods.
They seek to inspire your adventures with well-made products and quality details. They offer jackets, tops, and bottoms that will carry you through the city and into the great outdoors. The highlight of their product is certainly their bags. Stylish and functional, Cotopaxi's bags will carry you through day to day life, and outdoor adventuring. In addition, unlike most companies targeting the outdoor enthusiast, Cotopaxi offers a great selection of color options if you're looking to escape dreary tones. For the holidays they're featuring curated gift sets, plus if you spend a $100 you get a free water bottle.
Bonus - don't miss a chance to participate in a great adventure by joining their QUESTIVAL, a 24 hour adventure race in which your team of 2 to 6 people will be pushed out of your comfort zones and into exciting, unpredictable challenges. They'll be in Boise in April of 2017.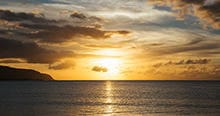 Olukai is a footwear company that believes that everyone can live aloha, no matter where they are. For them, aloha is a spirit not bound by geography, which allows everyone to achieve it.
No matter where you are, there footwear allows you to experience the feeling of warm sand between your toes. The arches of their footwear line are designed to mimic the way bare feet feel enveloped by warm sand. Their style embraces the easy life of those that live in the tropics, with fashionable flip flops and sandals, and shoes that convert from slippers to slip-ons with a drop in heel.
As a business they give back by supporting efforts that preserve Hawaii. They are a member of The Conservation Alliance, committed to the protection of wild places. They also pledge to the AMA OLUKAI Foundation to help cultivate and preserve the culture and traditions of Hawaii.
Bonus - orders over $100 ship free, and they offer free returns.

Jitasa's bookkeeping and accounting services are affordable and cater to every nonprofit.
Learn More