What You Need to Know About Gift Acceptance Policies
What is a gift acceptance policy?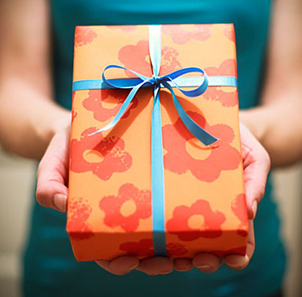 Just like it sounds, a gift acceptance policy will outline what gifts your organization will and will not take. It will also delineate the legalities behind accepting a gift, and go over the processes that need to take place on complicated gifts (stocks for example).

Why should you have one?

In many cases, contributions to your organization are welcome, wanted and appreciated. However there are instances when you receive a gift that your organization can't use. You may not be prepared to accept it, be able to put it to use, or it may be far more of a hassle and expense than your organization can afford.


If you have a Gift Acceptance Policy (GAP) in place, it will inform your donors of your organization's needs, limiting the embarrassing situations that can come along with an unusable gift. It will also act as a learning tool for your employees, informing them of the legal recourse some gifts carry.

Creating a gift acceptance policy

Gift acceptance policies are not one size fits all; make sure you are tailoring your policy to your organization. It is important to get insight from staff, the board, and your organization's director. They will all have differing viewpoints, providing you with a more complete policy.

Information to include on your policy

When drafting your gift acceptance policy include detailed information on the following items:


Your mission
The purpose of the gift acceptance policy
Use of legal counsel: explain when legal advice may be consulted in regards to accepting gifts
Conflict of interest: why a donor may want to get legal/financial advice on gifts (tax or estate questions)
Restrictions on gifts: what types of gifts are not beneficial to the organization
Gift acceptance committee: people that make up the committee and decide whether to accept or deny gifts
Type and forms of gifts: list the type of gifts and acceptable forms (example: cash, is acceptable in any form)
Review of Gift Acceptance Policy: what is the review policy for the GAP
Extra credit:
Renata Poe Massie, Content Creator for Jitasa

Jitasa's bookkeeping and accounting services are affordable and cater to every nonprofit.
Learn More