Get Gift Giving with B Corps
We love being a B Corp. Sharing in a community passionate about making the world a better place inspires us to do the best we can to do the same. B Corp companies commit to a higher standard of social and environmental performance, transparency, and accountability. With the season of gift giving right around the corner, we've decided to give some props to B Corps that allow you to do good while giving things people will love.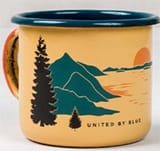 Fighting for sustainability by selling "responsible, durable goods" that provide environmental action with each product they sell. Each item sold results in one pound of trash removal from the world's oceans and waterways.
If that isn't reason enough to get you to shop, the stuff they sell happens to be pretty cool as well. Their graphic tees highlight a love of the outdoors, while their apparel is perfect for hiking the mountains or strolling city streets. They have something for everyone:
Get outside with great coats, cozy flannels, and toasty beanies
Stow your goods with bags that look good no matter what you put in it.
"Bring the outdoors in" with home goods. Think great coffee mugs, candles with inspired scents, and cozy throw blankets.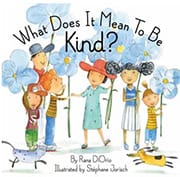 A publishing company that aims to inspire character development in the young with great stories that trigger learning, you'll find tales filled with exceptional art that cater to different age groups. In addition, they print their tales on recycled paper using soy inks and green packaging.
Perfect for holiday gift giving, they offer pre-selected packages to make your life easier. If that's not your bag, they also offer stories that provide excellent learning tools such as " what does it mean to be kind?", " spaghetti is not a finger food (and other life lessons)", and " what does it mean to be an entrepreneur?" expand the mind of the child of your life.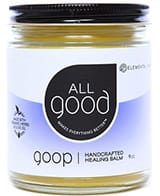 At All Good you'll find a variety of ways to nurture your body, they offer awesome products created using nature's ingredients. Pure, simple, organic. You can find natural sunscreens, lip balms, deodorant, and lotions and oils. They also provide healing products, hand sanitizer, and products made with kids in mind.
For gift giving they offer sets that cater to everyone in your life, from the jet setter to the lavender lover. If you order one thing, make it their All Good Goop…it's their original product and cures dang near anything, including cuts, scrapes, abrasions, minor burns, sunburn, insect bites, stings, dry and irritated skin, chapped lips, diaper rash, blisters, cracked or calloused hands, scars... and much more.
Dogeared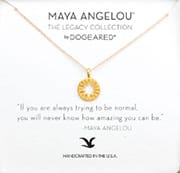 Built 25 years ago on the premise that jewels should speak for themselves, Dogeared "embraces the stories, happy moments, and milestones that inspire their customers". Their beautiful jewelry is handcrafted in their local community, while respecting the planet.
Each piece comes with a short description that can say exactly what you're thinking. You can even get a piece that features a beautiful snippet of Maya Angelou's moving works. If you're shopping for someone else, they offer a handy gifts tab that allows you to choose by price or narrow by the person you're gifting (i.e. mom, friend, teacher etc.) making your life pretty easy.

Jitasa's bookkeeping and accounting services are affordable and cater to every nonprofit.
Learn More