Executive Director Turned Accountant: What You Should Know
To be an executive director in the nonprofit world is no small task. It takes hours upon hours of hard work, dedication to the mission, and multitasking. They're more committed than most, but must also be business savvy, a stellar communicator, and knowledgeable within their industry. Executive directors are unicorns of sorts, which can make it easy to expect too much of them. And, it's easy for them to expect too much of themselves.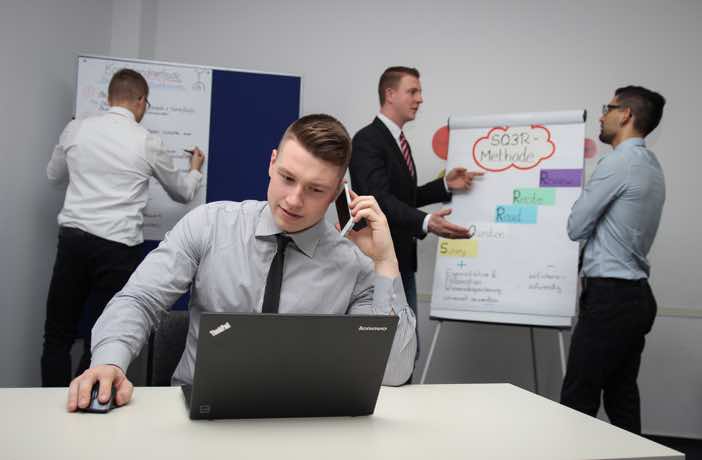 What happens when there's too much work?
The simple answer? Burnout. Heads of nonprofits get too involved in too many of the daily operations, etc., which eventually monopolize even their personal time. They face burnout, and lose the steam necessary to propel the organization forward. The more complicated answer is that taking on too much leads them to neglect their leader duties--enacting vision, planning for growth, and overseeing an organization in a way that focuses on the big picture.
Why it happens
Nonprofit leaders often come up within the organization, so it isn't uncommon for executive directors to hold accounting or other finance degrees or have a history of positions in the field. They may have even begun their work in the organization in such a role. When you've got limited resources and a perfectly (at least on paper) person who can do the job, it can be easy to assign it to that person. Executive directors often volunteer for bookkeeping duties because it cuts down on organizational costs.
But remember…
Nonprofits are not run by accountants--they're run by strong leaders who have worked their way into executive director roles. They might happen to also be able to perform accounting duties, but that isn't why they've been chosen to lead the organization. Their skill set includes financial knowledge, but it shouldn't be in their job description and, as easy as it is to let them do this work, it should be performed elsewhere.
What exactly elsewhere means can look a little different based on your organizations or needs, and can include an in-house accountant or outsourced, specialized nonprofit accounting firm. Either approach ensures that the task is assigned to someone with the time and expertise to protect your organization and help grow for the future.
Things to think about
If your organization is struggling to assign accounting duties, it can be helpful to think about the numbers. How much time does it take? What other responsibilities are neglected as a result of that time? Are these hours that could be spent designing or overseeing activities that could help raise funds for your nonprofit? What does the loss of these hours mean over the course of a year for your executive director?
When you begin to think about it in the big picture, it should become clear--professional, specific nonprofit accounting help is worth everyone's time.

Jitasa's bookkeeping and accounting services are affordable and cater to every nonprofit.
Learn More