Employee Spotlight
If you haven't had the chance to meet our employees, now's your chance to get to know a few of them a little bit. You'll get an insight into their work lives, passions, and how they help others.
Kellen Wantulok: Accounting Associate II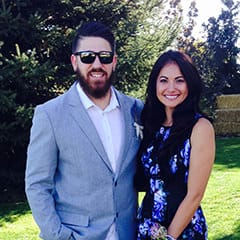 Kellen grew up in the Boise area. Passionate about sports, he played every sport he could growing up (soccer, basketball, baseball, football, and track). Ultimately, he pursued soccer at the collegiate level at Santa Clara University, and was talented enough to receive a full scholarship. After college, he played soccer professionally for the Kitsap Pumas and the Tacoma Stars.
Kellen has a big heart and actively volunteers; he has worked with children at the Ronald McDonald house, the YMCA, and various soccer camps. He has also given his time to Paint the town.
He is currently planning his wedding to his beautiful fiancé (pictured) at the end of June and is looking forward to their future together. He honestly loves coming to work every day and infects the office with his unshakeable optimism and great personality.
Carolyn Starnes: Senior Accountant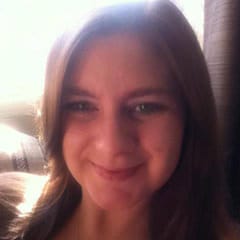 Carolyn has been with Jitasa for 3 years and began as Carolyn Severtson. In those three years she has graduated from Boise State University, married a wonderful man, and welcomed a beautiful baby girl. She is a wonderful mother and takes a great deal of pride in the role, having a family of her own is a dream come true for her.
Professionally, she has moved from up the ranks to manage 5 employees and service 18 Boy Scout Councils.
Carolyn is a beautiful person inside and out, and is always willing to share her lovely smile with the rest of the office.
Jon Osterburg: Director of Business Development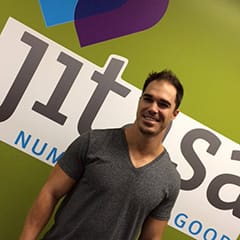 Chances are, you've worked with Jon at one time or another. In his 5 years with Jitasa, Jon has held just about every title on the delivery team. He began as an entry level associate, and within a few months he was chosen to start the Boy Scouts of America team. Over the next 3 years, Jon moved through the ranks to become the Manager of Client services, managing over 20 individuals for scout offices across the country. Jon has been promoted again to his current title, in which he oversees Jitasa's acquisition opportunities and integrates them into our current business model.
On a personal level, Jon is a fitness enthusiast that loves the gym. He recently competed in the Northwest Naturals Show in the Physique Division, where his hard work paid off and he placed 2nd. He also suffers from an inexplicable desire to travel…a.k.a wanderlust. He loves to break the shell of his everyday life and immerse himself in other cultures and environments.
Jon, like most employees at Jitasa, is a big believer in social good. Currently, he participates as a founding member of Global Shapers Idaho. A group of young leaders using their talents and passions to address issues facing Idaho and the Intermountain West through scalable impact.
Jordan Multerer: Accounting Associate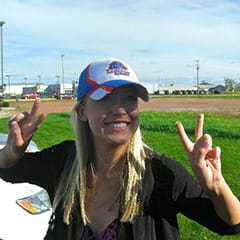 Affectionately known as "O.J" around the office, Jordan is a gracious and inspiring woman. Her life is always crazy busy, and yet she gives her undivided attention to her clients, coworkers, and dance students.
Passionate about dance, Jordan spends her spare time encouraging the same love of art in new dancers. She teaches beginning Jazz to teens and children aged 8-11. She also works with teens as an assistant High School Dance coach. Every year they take the girls to Nationals in California, this year, they earned the National title. Her pride and love for these kids is very obvious, and it's clear that she puts her whole heart into motivating them.
If her life isn't busy enough, Jordan is also recently engaged and excitedly planning her wedding for the fall.

Jitasa's bookkeeping and accounting services are affordable and cater to every nonprofit.
Learn More