Employee Spotlight: Meet Michelle, Joe, and Molly
Here's your chance to meet and get to know a few of our amazing employees. You'll get an insight into their work lives, passions, and how they help others.
Michelle Meininger, Accounting Associate for Jitasa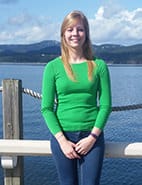 Michelle started at Jitasa about a year ago and works managing the books for several Boy Scout Councils. She graduated with a degree in Accounting from Boise State University.
Outside of work, Michelle loves to go on weekend trips with family and friends, play golf, and play the piano. She also likes to read recipes and cook, a skill she routinely uses to help out at her father's convenience store, preparing vegan and gluten-free food each week to serve at the store's healthy food hut. She enjoys animals and has two cats, Kathleen and Lil Kitty, and a king snake, Osiris.
She gives back to her community by volunteering to mentor a child every week through The Mentoring Network, an extremely rewarding experience for both herself and the 10-year-old child she mentors, Leslie. Michelle also helps out at the annual Treasure Valley Kiwanis golf tournament.
Joe Burry, Accounting Associate for Jitasa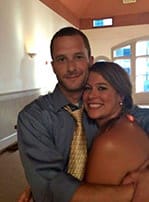 Joe graduated from Boise State University in the spring of 2015 with a Bachelor's in Accountancy. He has been with Jitasa for over a year. He works on the Boy Scouts of America team. When asked what he enjoys about Jitasa he stated "The thing that attracted me so strongly to Jitasa was the ability to work in the accounting field, while at the same time making a positive impact on the world we live in. I am surrounded by upbeat, friendly like-minded people when I am at work, and they are always willing to help out where they can. "

2016 is going to be an exciting year for Joe. He has a wedding date to fiancée Katie on August 13th and they've recently bought their first home. They are looking forward to starting their life together. Outside of the office, Joe enjoys being outdoors. He enjoys camping, BBQs, swimming, and walking/ playing with their fur baby, a 2 year old black lab. He is also a bit of an adrenaline junkie, and loves rock climbing, kayaking, bungee jumping, and skydiving.
Molly Richelderfer, Senior Accountant for Jitasa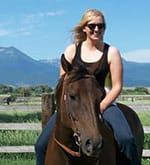 Molly is a force to be reckoned with. At Jitasa she leads the Groundswell team, working with small and startup nonprofits. She is passionate about teaching these smaller organizations the essentials of their financial matters, giving them the tools to succeed and grow. Outside of work Molly loves cooking and the outdoors, spending time with her dog, Toby, and helping on her family's cattle ranch. She is also an avid traveler and will be exploring the UK this fall.
She is passionate about the nonprofit community and actively volunteers. Her passion began as a youth working with 4H. She still assists 4H members with their record books and projects every year. She also helps with the Beef Show at the Canyon County Fair, volunteers with The Idaho Humane Society, participates as an active member of The Boise Young Professionals' Community Engagement team, and sits on the board of directors of two local (Boise) nonprofits. Even when she vacations she likes to give back, having recently participated in the maiden voyage of the Fathom Travel cruise to the Dominican Republic where she got to give back while having fun. From teaching English, jumping into crystal clear lakes, and helping to reestablish local fauna by planting, she got to interact with locals and make a positive impact.

Jitasa's bookkeeping and accounting services are affordable and cater to every nonprofit.
Learn More