Employee Spotlight March
Robert Hopper, Accounting Associate for Jitasa
Robert has been with Jitasa a little over a year. He manages a team on the BSA side of things, and is the lead contact for 8 clients. He finds it easy to be passionate about his work with Jitasa as helping people interests him more than anything else. He strives to live a life of service and philanthropy.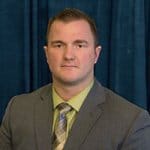 Robert enjoys having a good time and is often the reason people laugh in the office. He keeps things light with witty banter and a joking manner that many appreciate. With a Bachelor's degree in Accounting from The University of Idaho, he is a passionate Vandals fan. As such he is often picked on by the many Boise State University alumni in the office (we lightheartedly keep the rivalry alive between the two universities in the office).
Outside of work Robert gives back to his community and his country by serving in the Idaho Army National Guard as an Engineer MOS. He also captains the Rec League basketball team, acts as a volunteer coach to a youth basketball team, and participates in 5ks for charity regularly.
Heidi Gillespie, Executive Assistant to Jeff Russell, CEO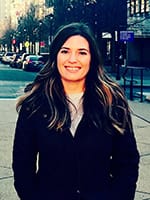 Heidi has been with Jitasa for over a year and during that time she has worn many hats. For most of the past year, she's been an accounting associate on the independent team and has worked with many fantastic clients. However, she recently took a new position as the Executive Assistant to the CEO, Jeff Russell. Anyone you ask at Jitasa loves Heidi, largely because she is a lively breath of fresh air that always has a smile on tap. In addition, she has a hilarious personality.
Heidi grew up in Texas. She came to the great state of Idaho to attend Boise State University, where she obtained her master's degree in Educational Technology. She loved her time here so much that she decided to call it home. She loves the beauty Idaho has to offer and regularly partakes in the hiking, biking, camping, and snowboarding that make Idaho so popular.
She has always wanted to work with nonprofit organizations and loves being able to do that at Jitasa. She also likes that volunteering is encouraged at Jitasa and volunteered for Shine Prom, Rake up Boise and the Boise Open just last year.
Interesting fact about Heidi: Prior to finding Jitasa, she had a brief stint as a well-educated vacuum model.
Jordan Thacker, Accounting Associate II for Jitasa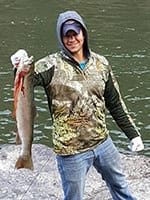 Jordan has been with Jitasa for nearly three years. He is an Accounting Associate II and works with 7 Boy Scouts of America councils that operate across the nation. He loves working for Jitasa because he feels that he is really able to make a difference. "Jitasa provides the tools and collective knowledge necessary to make a profound impact on the financial statements of our clients. What we do here really matters, and we are bringing about positive change in the nonprofit sector on an ever increasing scale."
Outside of work Jordan is active and outdoorsy. He likes playing basketball, hiking, hunting, and fishing. He used to be an avid skier, however he recently tore his ACL and has since crossed that off of his activities list as he will spend the next six months recouping. He also enjoys contributing to the community by helping to maintain a community garden, and raising awareness on relevant issues.

Jitasa's bookkeeping and accounting services are affordable and cater to every nonprofit.
Learn More