Employee Spotlight
David Cassel, Accountant & Team Manager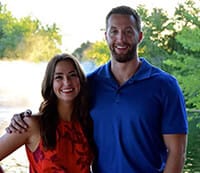 David has been with Jitasa for 2 and a half years this summer. He is one of the office's champion ping pong players and as such is always up for a quick game. He is also very often witty and amusing, for example, rather than providing the typical few paragraphs of his life he has written a poem.
David Cassel,
Child of the 90s
Who loves doughnuts, Star Wars, and Beer
Who hates working off the doughnuts, Mondays, and Slim Jims
Who wants to go to Morocco, the movies, and bed
Who wishes he could have met Jim Thorpe, the guy who invented cheese, and Obi Wan Kenobi
Who is scared of open water, horses, and going to get a haircut by himself
Who dreams of overcoming his fears, owning a business, and cheeseburgers
Who is determined to make a difference, and take first place in the office ping pong tournament
Who values both halves of a muffin, his job, and a sense of humor
Who is proud of nonprofit work
Who graduated from Boise State University
Who is from Salt Lake City and resides in Boise, Idaho
Dawn Birdwell, Senior Accountant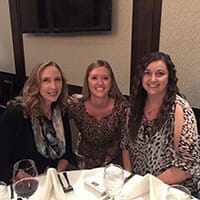 Serving Jitasa for 3 years, Dawn manages multiple client accounts, the financial packages, and direct reports. She also assists with questions and training as needed, especially when it comes to new team members. She loves working at Jitasa because every day holds a different challenge and opportunity for her, so she has little opportunity to get bored.  She also admires the passion that Jitasa clients have for their missions, loves the core mission of Jitasa, and considers those she works with family.
Outside of work, Dawn enjoys spending time with friends, family, and her dog Marley. Expecting her first child in January, she has been busily preparing for her new arrival and working to give her home some personality. She finds happiness helping others and regularly volunteers within the community.
Kent Christensen, Accounting Specialist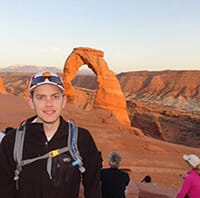 Kent has been with Jitasa for four years. During that time, he has provided excellent customer service, completed bank reconciliations, and assisted his team with the day to day accounting for our Boy Scouts of America clients. Currently, he works with the team that provides accounting services to our labor union clients.
He loves working for Jitasa because of our great mission to help the nonprofit community, our work hard play hard environment, and the friendly, easy going people that work here.
Outside of the office, Kent enjoys hiking, camping, traveling, fishing, movies, and spending time with those close to him. He also loves giving back to the community through nonprofit organizations and his church. This spring he will be part of a weeklong service project in the Dominican Republic.

Jitasa's bookkeeping and accounting services are affordable and cater to every nonprofit.
Learn More