Employee Spotlight
If you're not lucky enough to live in the beautiful state of Idaho, you probably haven't met many of our employees. We'll be featuring a few every month to give you the opportunity to put a name to a face, and meet the awesome people that help make Jitasa great.
Jeremy Cork, Senior Accountant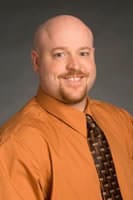 Jeremy is a Senior Account for Jitasa's Independent Team. He Manages 18 clients and all of our 990 tax and state filings. He likes numbers and takes spread-sheeting to the next level.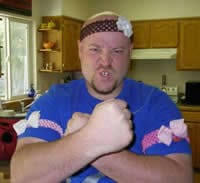 He is a proud father to 2.5 girls (number 3 is on the way), and a chocolate lab named Duke. Outside of work, Jeremy loves playing and watching sports. He is a self-proclaimed computer nerd, and enjoys reading about business and money because "Knowledge is Power."
He is passionate about helping people learn to manage their personal finances and budget. He serves the community through volunteering at his church as well as with local events such as Light the Night and the Albertsons Open.
Chastity Shaw, Accounting Associate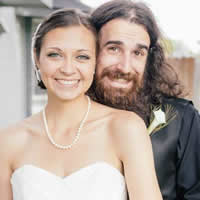 Chastity has been with Jitasa since September of last year. As an Accounting Associate, she does all of the daily, weekly, and monthly accounting functions for eight Boy Scout councils from across the country. She is also pursuing two degrees with Boise State University, in finance and accountancy. When she graduates in the Spring of 2016, she aspires to obtain her CPA certification.
Outside of work, Chastity is a recent newlywed and mom to a German Shepherd named Chewbacca. She has a passion for cooking, and is learning to speak and write Mandarin. She also loves music and art, and thoroughly enjoys attending concerts, plays, and musicals with family and friends.
She also finds time in her packed schedule to dog walk for her neighbors that are unable to do so, and volunteer at the Boise Rescue Mission.
Alex Hayden, Accounting Associate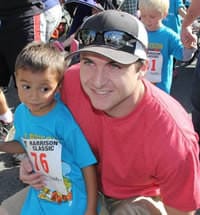 Alex operates a team that works with a group of Boy Scout councils, and has been with Jitasa for four years. He says the thing that makes Jitasa great is the people he gets to work with every day. "We've fostered a culture that attracts young and fun people who care about the world around them and who want to help our clients help the rest of the world. "
Outside of work, Alex is an avid road-tripper, spending his weekends venturing to new places. He also enjoys experiencing the outdoors by fly-fishing and golfing. He also pursues his love of golf by donating his time to different charity golf events throughout the year, helping to organize the events and finding teams or companies to support the cause. He's assisted with The First Tee, The Jayden DeLuca Foundation, and The Eagle Chamber of Commerce.
Brandi Bork, Accounting Associate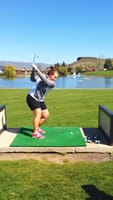 Brandi is a local girl that hails from Emmett, Idaho. She's an alum of Westminster College in Salt Lake City, where she played collegiate golf and graduated with a degree in accounting.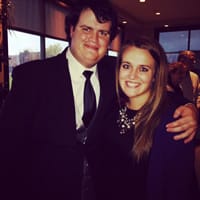 She's been part of the Jitasa family for 10 months, and loves working with a variety of clients who all have amazing missions and dreams. Like Alex, she also loves the people she works with, and the comradery that we are lucky enough to enjoy daily. Jitasa's "work hard, play hard" mentality motivates her every day.
Brandi's jubilant laugh is often contagious, this combined with her positive attitude make her a joy to have around the office.

Jitasa's bookkeeping and accounting services are affordable and cater to every nonprofit.
Learn More