Different Strokes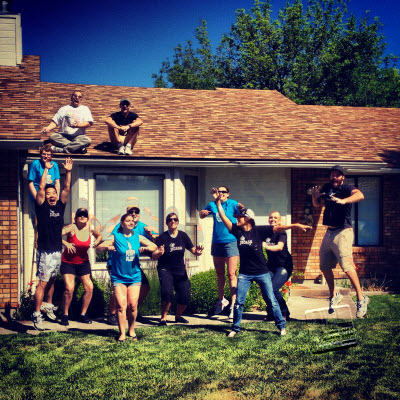 Jitasa employees gear up for Paint The Town.

On Saturday, June 8th, Jitasa employees participated in the 31st annual Paint the Town, an NHS Community Services program. 17 volunteers from Jitasa comprised one of the 66 teams (and 1,300 volunteers) who helped elderly and disabled Treasure Valley residents prep, paint, and spruce up their homes.

About Paint the Town
Paint the Town has been a staple activity for many businesses and volunteers in the Treasure Valley. Since the program was started by Neighborhood Housing Services in 1982, 3,054 homes of senior and disabled residents have been painted with the help of 84,012 volunteers.

"The support from the community and teams like Jitasa are really what makes this program so successful – it just goes to show you the true heart of the people that live and work here. They are eager to serve."
– Joe Swenson, CEO, NHS Community Services

For more information about Paint the Town, or to donate, visit www.paintthetownboise.org.

Jitasa's bookkeeping and accounting services are affordable and cater to every nonprofit.
Learn More