Contract Work: Your Guide to Finding A Vendor
Last week, we talked a lot about whether hiring a contractor was the right choice for your organization. For many, it is. And, while this is good to know, it is only a place to start. If you've decided that your organization is best served by one or many contractors across any number of roles, you're ready to begin the seemingly arduous task of finding people to fill them.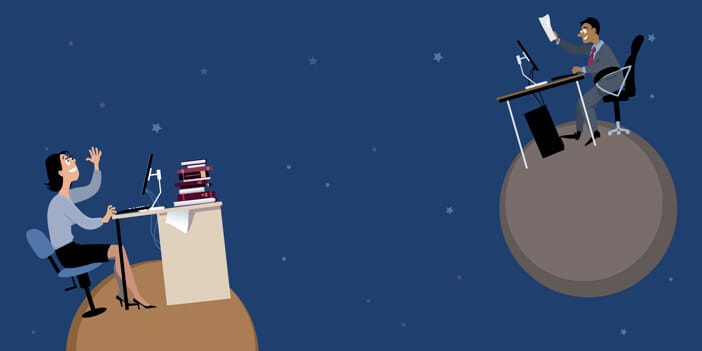 For busy leaders, this can feel overwhelming. How do you even write a job post that will give you folks not looking for fulltime work? Where exactly do you post it? Finding a vendor who is not only capable but is also a great fit in your organization can take some time and effort, but it doesn't necessarily have to.
For help locating a service provider, read on!
Put it out there
Once you've decided that contractors are your best bet for fulfilling your organizational needs, you may want to begin at the beginning--by letting people know that you're searching. Word-of-mouth is a great way to ease the stress of finding a vendor. Once you make it clear to friends, family, and clients that you're on the hunt, people can appear out of the woodwork.
This is true for both smaller roles like newsletter production and larger ones, like nonprofit accounting services. Recommendations are great because they've already been vetted by someone you presumably trust. While you'll still want to conduct interviews and check references, you're already a step ahead.
Create a general job posting
If your word-of-mouth strategy doesn't work, consider creating a job post, especially if you hope to work with someone local to your area. There are frequently sections on job websites dedicated to this type of work across industries, and there are plenty of people looking for it. More and more, people are making a living as full time contractors who work with a variety of clients, so the market is certainly out there.
Be clear about what your expectations are, what type of person and service you're looking for, and the kind of work they will be providing (and where they'll be providing it). Vendors can really vary in price, so be prepared to negotiate.
Look at sites specifically for contractors
If location isn't especially important for you or your job is small, there are sites specifically designed for contractors to find work. Sites like Upwork allow you to post your job, putting it in front of thousands of people looking for work. You can also find user profiles that interest you and contact these individuals directly if you're on a deadline or are tired of waiting for applications.
Be aware that the quality of individuals offering work on these sites can vary greatly, so be prepared to do a little more evaluation. The price is likewise variable, especially because of the global nature of the applicants.
To learn more about interviewing potential vendors, look for next week's article on questions you might ask, checking references, and evaluating performance.

Jitasa's bookkeeping and accounting services are affordable and cater to every nonprofit.
Learn More