Charitable Remainder Trusts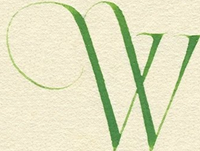 hile undoubtedly beneficial to your organization, a charitable remainder trust can be complicated. Below, we'll provide a description of what they are and how they work.
A charitable remainder trust distributes funds to individuals at least once a year; the remainder of the trust is then distributed to an allocated charitable organization. If you were the charitable organization you would receive an annual payment. At the end of the trust terms you would receive any remaining principal.

There are two types of CRTs: The main difference between them is the calculation of annual payments to the beneficiary.

Charitable remainder annuity trusts (CRATs):
Donor receives a set percentage of the trust assets valued on the initial contribution to the trust
Payment remains consistent throughout terms of trust
Since payments are based on the first year contribution, additional contributions over the years cannot be made
In a down market, CRATs are safer, and are therefore less desirable in an up market
Example:
contributed assets are $750,000 with a 5 percent payout; you would receive $35,000 regardless of how the trust performs
Charitable remainder unitrusts (CRUTs)
Based on a fixed percentage of the trust assets, that is revalued each year
Payment will fluctuate over the years
Annual payouts are based on the market
In an up market payout would be increase
In a down market payout would decrease
Donor could add additional assets to the initial contribution
Example:
contributed assets are $750,000 with a 5 percent payout; you would receive $35,000 the first year. After that, the payment would increase or decrease depending on how the trust and the marker were doing in the market

Note: In most charitable gift annuity agreements, assets are held as part of the nonprofits general assets and are available for unrestricted use (unless otherwise stated in agreement).
Renata Poe Massie, Content Writer for Jitasa
Our Nonprofit Accounting Support Center means expertise like this will be just a phone call or email away. Available when you need it, for a price you can afford. See Plans and Pricing >>

Jitasa's bookkeeping and accounting services are affordable and cater to every nonprofit.
Learn More