Support Center Question of the Week: Capitalization Explained
This Week's Support Center Question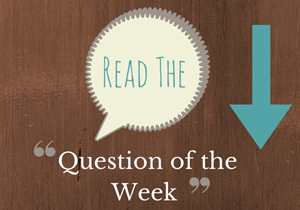 The Situation:
This is my 1st time completing a 990 Form…and I have a lot of questions. We're a non-profit and 100% volunteer driven, and we own some land and a building.
The Question:
2013 was a year with quite a few major purchases, they included a security system with installation, commercial grade lawn mowers, kitchen appliance, etc. Can you send me some depreciation guidelines for non-profits to use in the IRS form/schedules? I need to know how many years to depreciate these items.
For those unfamiliar with capitalization:
In simple terms, Investopedia defines capitalization as "an accounting method used to delay the recognition of expenses by recording the expense as long-term assets.
The benefit:
This allows an organization to delay the full effect of a newly acquired asset, particularly one that requires a long term commitment. Utilizing capitalization allows you to spread the entirety of the cost over a period of time (usually multiple years).
The process involves recording a purchase as a fixed asset and then expensing it over its useful life as it depreciates. This means you don't have to record the purchase as an unusually large expense in one single year.
What can be capitalized?
Examples of items you would capitalize include:
Computers & other technical equipment
Software
Furniture
Buildings
Fixtures
Other equipment
Vehicles
Leasehold improvements
In order to utilize capitalization, the item should have a lifespan greater than one year, and a purchase price that meets or exceeds the amount set in your capitalization policy. A policy that should be in place regarding capital purchases that delineates when you may use this option. It needs to include approval requirements, funding arrangements, and a minimum capitalization threshold amount.
A capitalization threshold is simply the dollar amount at which it makes sense to capitalize the purchase and expense it over a number of years. For example, you wouldn't capitalize a purchase of a $75.00 for art supplies because there would be no benefit to your organization. However, a purchase of $5,000 for a new printer could fall under these guidelines.
A detailed explanation from Associate Marci Cozby:
How and what to track
Capital purchases should be tracked on a depreciation schedule (a.k.a. a fixed asset schedule) detailing:
Date of purchase
Item description
Cost
Lifespan
Calculation of the annual depreciation amounts from date put into service
Example depreciation amounts for nonprofit capital purchases:
Buildings: 40-60 years
Building Improvement: 15-30 years
Water and Sewer Lines:50-75 years
Roads: 10-30 years, see State Recommendations
Infrastructure:See State Recommendations
Vehicles: 3-5 years
Office Equipment: 3-5 years
Computer Equipment: 3-5 years
Computers/electronics: 3 years
Other Capital purchases(buildings, vehicles, furniture, etc):5 years
Leased equipment: life of lease
Configuring Depreciation:
This is usually done by depreciating by month beginning the 1st month an item is placed in service. To calculate the monthly depreciation, you would take the cost divided by the years you intend to capitalize. You would then divide that figure by 12 months to calculate the monthly depreciation.
For example:
If an item cost you $10,000 and you intend to capitalize that amount over 10 years:
10,000/10 =1,000. $1,000/12=$83.33 a month.
You would record the first month's expense in the books during the month that the item goes into service, and continue recording the $83.33 every month for the remaining 10 years
Marci Cozby, Support Center Associate for Jitasa
Have a nonprofit accounting question, you would like for us to answer? Email your question to wecanhelp@jitasa.is, and have it answered by one of our nonprofit accounting specialist!

Jitasa's bookkeeping and accounting services are affordable and cater to every nonprofit.
Learn More