Best Practice for IRS Form W9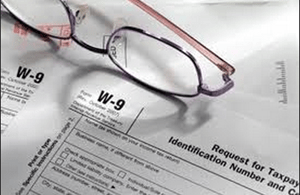 January 31st has come and gone, and with it the deadline to file all 1099 forms. Ideally, this deadline was met with preparedness and ease for your organization. If it wasn't…this is the blog for you. In it we discuss best practices for your 1099 filing, why obtaining and maintaining your vendor information is crucial, and how to prepare for success at the beginning of the year.
What is a 1099?
A 1099 is a tax form that can be required for any vendor who performed work for your organization throughout the calendar year. It is your responsibility to obtain vendor information prior to any vendor relationship and report any funds paid to the IRS.
Who needs one?

Individuals, sole-proprietors, partnerships and even limited liability companies (LLC) will need one.

Who doesn't?

This depends on how the entity is organized and the amount that you've paid them for their services during the year. If an organization is incorporated, or you've paid them less than $600 (total) for the year, they will not need a 1099. However, predicting costs and determining how a company is organized can be difficult.
Because of these difficulties it is best practice to
ALWAYS
request a
Form W9
from every vendor you work with. This form asks for the companies' legal business name, organization type, and Tax ID. All of this information is required on the 1099 form. Without it, preparing your 1099 form (s) becomes difficult. Make a habit of requesting this information at the beginning of your working relationship, doing so will save you a great deal of time at the end of the year.

The bad news

If you don't make a habit of collecting Form W9 from the beginning, it can wreak havoc on your yearend process.

At Jitasa, we begin yearends by preparing for the 1099 deadline. We begin by identifying which of your vendors need a 1099 form completed, and then we start gathering their data. If there is no W9 at this point, the process gets difficult. Our clients have to track down that information, and get vendors who may not even remember them to complete an IRS form.


Every year, we hear from clients who have vendors who refuse to complete the form, a sole- proprietor or individual they worked with who didn't realize the money they earned is taxable, or a vendor who cannot be found to complete the process. If you cannot gather the necessary W9 information, it can come back to your organization in penalties and fines from the IRS. It is your responsibility to obtain the W9, or determine if you need to withhold taxes from the subcontractor payment.

The good news
The 1099 deadline occurred a short enough time ago that you still remember the havoc it may have caused. Plus, it's only February and you still have plenty of time to start the year off right
.
To avoid the year end data gathering scramble, begin this year by implementing new vendor requirements. Enact the best practice of asking for a
Form W9
at the beginning of every new vendor relationship. Ask for the completed form before you release payment to the vendor. This way, if the vendor refuses to complete the form you can withhold taxes from their payment and remit that money to the IRS. Doing so ensures you won't receive penalties and fees for not having the form.

Keep in mind, if you work with a vendor regularly and have their W9 on file, you're still not in the clear. It is important that you request updated forms, including their W9 on an annual basis as information can change from year to year.

Good luck!
By following these tips, you'll get your yearend started off right and avoid the havoc that 1099s and their deadlines often bring. If you're unsure who requires a 1099 & W9 form, read our blog the
5 W's of IRS 1099 Form.
Melissa Winder, Nonprofit Accountant for Jitasa

Jitasa's bookkeeping and accounting services are affordable and cater to every nonprofit.
Learn More