Anatomy of a Nonprofit
Nonprofit organizations are complicated entities, this infographic explains them piece by piece using the human body as a guide.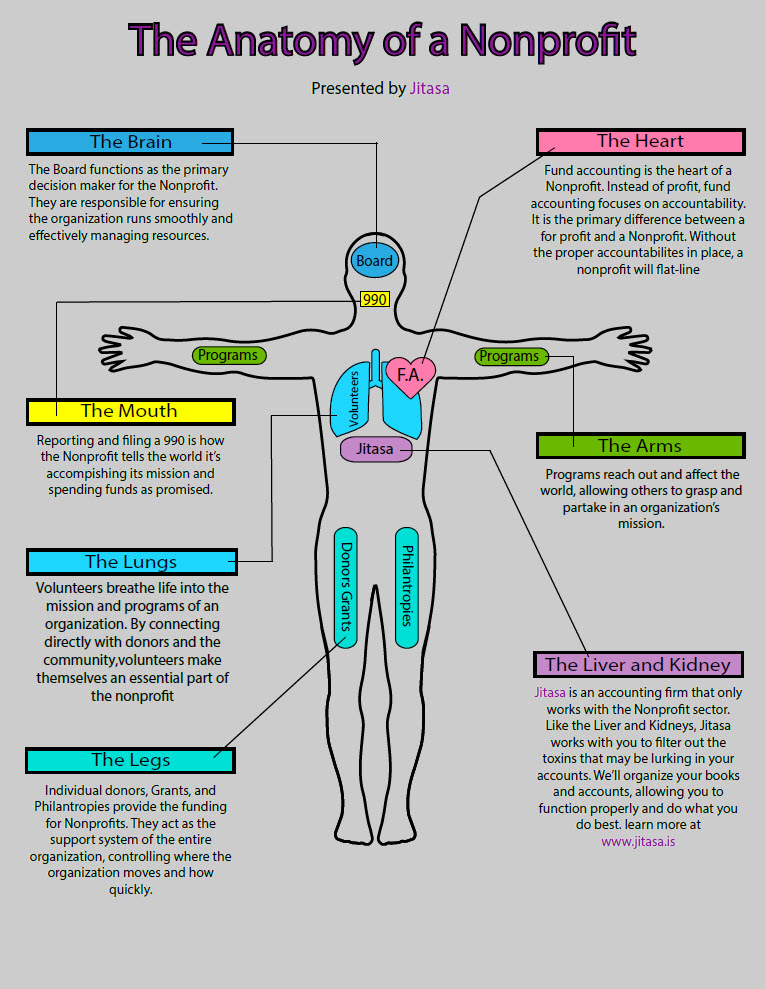 Our Nonprofit Accounting Support Center means our expertise will be just a phone call or email away. Available when you need it, for a price you can afford.
See Plans and Pricing Now

Jitasa's bookkeeping and accounting services are affordable and cater to every nonprofit.
Learn More