A Change in Resolution: How to Succeed This New Year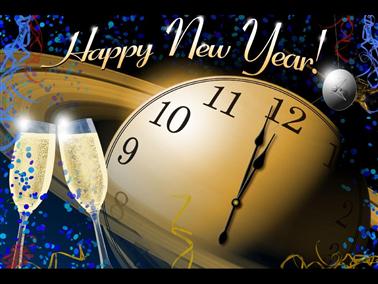 2014 is looming on the very nearby horizon. According to statistic brain

,

around 62% of Americans make a New Year's resolution. The percentage of those that keep resolutions beyond February is much, much smaller. Setting goals that encourage change improves advancement, whether it's a goal for your nonprofit or yourself, keeping it is important.

When setting a goal, especially for the New Year, don't spread yourself too thin. Dr. Pauline W. Wallin with the Pennsylvania Psychological Association states that, "you are more likely to follow through on something that blends naturally into your current life." So, rather than focusing on correcting every bad habit you have and disrupting your entire life, focus on:

Picking one goal:

Doing so significantly increases your chances of success. The

American Psychological Association

points out that, "Unhealthy behaviors develop over the course of time. Thus, replacing unhealthy behaviors with healthy ones requires time. Don't get overwhelmed and think that you have to reassess everything in your life. Instead, work toward changing one thing at a time." When you've corrected one behavior, then proceed to the next…you'll achieve your goals and be productive all year.

Being Specific:

You wouldn't spin a globe and hop a plane with two bags because you wanted to move, at least most of you wouldn't. You would plan a destination that interested you and plan accordingly. The same is true for completing a goal. While it's great to have the goal of organizing all of your financial info, it can be overwhelming. Instead, drill down a vast goal so it becomes easier to accomplish. In this case, you could focus on ensuring that your Chart of Accounts (COA) is accurate and serving you correctly…or that you have one. Once you've got a COA that an accountant would be proud of, move on to another aspect of your nonprofit financials…so on and so on. You'll have meticulous financial records before you know it.
Remembering that metamorphosis takes time:
Change doesn't happen overnight, so don't expect it to. Kendra Cherry from
about.com
suggests "keeping a resolution journal, where you can write about your successes and struggles. Write down the reasons why you are working toward your goal so that you can refer to them during times when you feel uninspired and unmotivated." This will allow you to reassess your progress as needed during your journey so that you can create new strategies and plans to succeed. Setbacks are perfectly normal because no one is perfect, and faltering in your goal is not the same as failing.
The New Year isn't the only time to focus on achievement, it just happens to be a popular time to do so. It is a new beginning, and an excellent time to focus on not just a resolution, but what you'd like to see yourself achieve in the coming year. Viewing your goal with these steps in mind will allow you to improve yourself or your nonprofit all year long. Stay focused, take it one step at a time, and it's entirely possible to create a new you by 2015.
Renata Poe Massie, Content Writer for Jitasa

Jitasa's bookkeeping and accounting services are affordable and cater to every nonprofit.
Learn More