7 Types of Nonprofit Tools Every Modern Organization Needs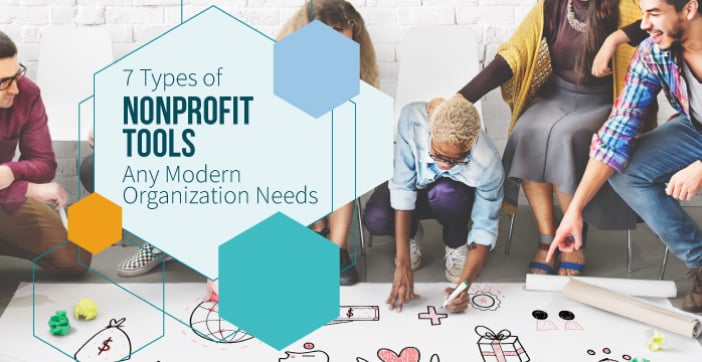 Modern nonprofits rely heavily on technology to communicate with constituents and supporters, raise critical support, and streamline day-to-day operations. With the dramatic shift toward virtual nonprofit strategies that we've seen in 2020, this is more true now than ever before.
At Lumaverse, we understand the power of effective technology. We work to equip mission-driven organizations with the tools they need to succeed. That's why we've created this handy guide to help nonprofits better understand the different solutions that can bring them to the next level.
We recommend the following nonprofit tools for any organization looking to update and modernize their tech stack:
Are you ready to dive into each of these types of technology and see what they can bring to organizations like yours? Let's get started.
1. Fundraising software
Any nonprofit professional knows that fundraising is a significant part of the job. After all, fundraising revenue often goes directly toward your organization's programming and other mission-based activities—meaning without it, you'd be unlikely or unable to pursue your cause.
Luckily, the rise of fundraising software has made effective fundraising not only possible but easier than ever before.
However, fundraising software comes in all shapes and sizes, and you'll have to choose the right tools for your organization's fundraising efforts. Here are a few common examples of software that you might want to consider:
Crowdfunding software: According to Fundly's crowdfunding statistics, the average nonprofit crowdfunding campaign raises more than $9,000. This is a fantastic choice when fundraising for a specific goal, such as a new program or building improvements. The big thing that sets crowdfunding apart from your typical online fundraising page is that it's usually hosted on a third-party platform rather than your own nonprofit website.
Peer-to-peer fundraising software: Peer-to-peer fundraising software is great for organizations that have an existing network of supporters who are willing to fundraise on your behalf. In this case, fundraisers are provided with a personalized donation page that they can share with their friends and family to solicit donations for your nonprofit.
Online donation page: An online donation page is typically hosted on your own website, rather than a third-party platform like crowdfunding or peer-to-peer campaigns are. This type of software is great for ongoing fundraising campaigns and mid-size to larger donations.
Text-to-give: With text-to-give functionality, supporters can give on the go from their mobile devices in less than a minute. Simply text a predetermined keyword to a dedicated mobile giving number to submit a donation with ease!
Especially with the rise of virtual fundraising across the board, having the right fundraising software is essential for success. After all, you want to make it as easy as possible for supporters to contribute to your cause to bring in the most donations.
2. Donor management system
Once you've begun soliciting donations through your fundraising software, you'll need a powerful donor management system to track and record the data you collect. Your donor management software, or nonprofit CRM, should be able to:
Create and update detailed donor profiles and track relationships between records.
Integrate with your other nonprofit tools, including fundraising, accounting, and communications.
Locate areas for improvement within your overall management strategies.
Backed by a constituent relationship management system, you can lay the foundation for personal, long-term relationships with supporters—rather than risk treating them like ATM machines there solely to fund your cause.
For example, your donor data can help you show specific and personal appreciation to supporters for their generous contributions with detailed donation records. Then, you can continue building your relationship with that supporter by addressing and acknowledging their gifts and the way they help drive your mission forward.
3. Accounting and bookkeeping tools
A big part of running a nonprofit is ensuring effective and transparent financials. The best way to do that is with solid accounting and bookkeeping tools. In fact, accounting software can streamline and simplify the following key tasks:
Processing payroll
Comparing actual vs. budget expenses and income
Completing IRS-mandated tax paperwork to ensure tax-exempt status
Preparing finances for an audit and maintaining compliance
The right accounting and bookkeeping tools help you stay on budget and manage a fiscally responsible organization. This is critical for ensuring your nonprofit is transparent with its finances and trustworthy to donors and supporters. It also frees you up to spend more time on the mission and less time watching the budget.
4. Marketing resources
Of course, if you want to get the word out about your organization and its mission (which you should!), it's important to invest in the right marketing tools and strategies. Here are a few key categories of marketing software that can help:
Direct mail marketing platform to print and send your fundraising letters, postcards, and flyers
Powerful email marketing software to automate and personalize your outreach
Social media marketing tools to schedule and automate posts and manage multiple platforms
Without effective marketing software in your nonprofit tech stack, it will be difficult—if not impossible—to spread awareness about your organization and reach the types of people you should be interacting with. Whether that's getting donors on board to financially back your mission or connecting with constituents who are positively impacted by your services, strategic marketing is a non-negotiable.
5. Matching gifts database
Matching gifts are one of the most common forms of corporate philanthropy, yet it is also a significantly underutilized source of fundraising revenue. That's where matching gifts software, and specifically a matching gifts database, comes in.
Here's how the process typically works:
You work with a software provider to embed a corporate giving database within your online donation page, ways to give page, or dedicated matching gift page.
While the donor completes your online donation form, they notice the embedded matching gift database and search for their employer.
The donor is met with detailed information pertaining to their employer, including match ratio, minimum and maximum, and submission guidelines.
The donor completes their initial gift along with the forms provided for their employer's match request process.
The donor's employer reviews the request and confirms the initial donation with your nonprofit.
The employer submits their own matching gift to your organization.
According to these statistics, 84% of donors indicated they'd be more likely to give if a match was being offered, and 1 in 3 donors stated they'd give a larger donation if a match were to be applied.
By embedding an easy-to-use matching gifts database within your online donation page, you increase the likelihood of not only donors submitting their match requests to their employers, but also of them giving themselves (and giving more).
6. Online appointment scheduler
If you meet with constituents, supporters, or stakeholders on a regular basis, online appointment scheduling software is critical. This way, you can leverage top-tier technology to do the following:
Send automated scheduling reminders to minimize appointment no-shows
Store client information in a secure file with HIPAA, GDPR, and SOC2 compliance
Incorporate waitlist functionality even when your staff is all booked up
Allow users to book or change appointments anytime, from any device, with intuitive mobile-responsive tools
The right scheduling software is like a round-the-clock receptionist, always ready to make appointments. That way, constituents can sign up when the inspiration strikes—rather than having to wait for your office to open up again the next day.
7. Volunteer management software
Many nonprofit teams consist of hard-working, dedicated volunteers ready to supplement limited staff hours. If that sounds like your organization, you should definitely invest in a powerful volunteer management solution. Be sure to look for features like:
Easy-to-use online sign-up sheets to allow volunteers to pick shifts or tasks on their own, and free up your staff's time
Automated text and email reminders to discourage no-shows
Detailed volunteer profiles to record engagement history and build relationships
Extensive reports to track volunteer hours, communication conversion rates, and more
With tools like these, you can effectively manage your volunteers and get the most out of their generous donations of time. And when you make volunteering a fun, easy experience, people are more likely to keep coming back time and time again.
As nonprofit technology continues to improve and expand, nonprofit operations become more streamlined, effective, and affordable. However, if you lack the tools you need for operational success, your organization will be unable to reap the benefits of these new developments.
Remember, these seven types of nonprofit technology can make a big difference in any organization's day-to-day functions. By investing in the right software, you can set your team up for significant and continued success. Good luck!
Author Bio: Mike Barros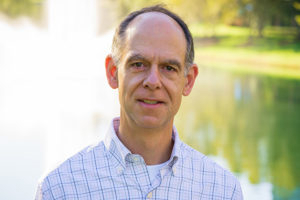 Mike Barros is the President and CEO of Lumaverse Technologies. Before joining the Lumaverse, Mike was the President of Education Brands at Community Brands, the CEO of Diamond Mind, and the Chief Revenue Officer at JackBe. He resides in the DC-Metro area.

Jitasa's bookkeeping and accounting services are affordable and cater to every nonprofit.
Learn More