Creating a Budget for Your Next Auction: 7 Considerations

Planning a charity auction requires a ton of careful planning and decision-making. How you'll handle item procurement, which type of auction you'll host, who you'll invite, whether you'll work with a bookkeeper or accountant to balance the books after the fact— there are a lot of decisions to make.
What comes first? Creating your budget, of course!
Creating a budget early in the auction process, and then using it to guide all other decision making, is essential to keep your event on track. Because they are fairly complex, charity auctions can grow out of hand if not guided with a strategic budget!
We've outlined seven aspects to keep in mind when creating your auction budget:
The role of your board.
Type of auction.
Projected income.
Item procurement process.
Volunteers versus staffers.
Where you can save; where you can't.
Accounting for conflict.
A well-defined budget ensures your auction is a profitable (not debt-raising) affair. Follow along to explore these key considerations.

The role of your board.
Nonprofit boards play a huge role in financial oversight. This doesn't necessarily mean the day-to-day operations of your nonprofit, but more-so as a check on your organization's leadership and overall financial direction.
Your board will need to approve any major funding needed to host your auction, so it's important to keep this power in mind when outlining your initial budget. Further, this board has an overview of all of your nonprofit's expenses— so if they think there are adjustments needed, you'd do well to pay attention.

Type of auction.
Consider the type of auction you want to hold. There are three main types, and each has different costs associated with it.
Live Auction: A live auction occurs in person and is hosted by an auctioneer, who announces items and accepts bids called aloud. This type of auction can be an investment, as you need to secure a venue, refreshments, and a professional auctioneer to lead the charge.
Silent Auction: During a silent auction, items are placed around the venue. Donors place bids at their own leisure, either by writing them down on a piece of paper next to the item or through auction technology. It has many of the same costs as the live version.
Online Auction: An online auction is the most cost-efficient type, as there's no venue and a smaller staff involved. This type involves the creation of an auction site, which hosts item listings and is the platform through which donors can make bids. It's essential to invest in a robust auction software to handle the event.
The type of auction you choose to host will play a huge role in how large your budget will be, so choose wisely to ensure it's an event you can afford. Check out this OneCause guide to planning a charity auction for more information on the basic layout and types.

Projected income.
Keep your projected income in mind when creating the budget for your next auction. There are a few tips when it comes to projecting auction and event income.
Consider the venue you're working within (if hosting a live or silent auction) and estimate what you're expecting to bring in through ticket sales alone. Ticket sales are a good baseline estimate of how much you'll raise, as even if every item you auction goes for less than expected, ticket sales will still be consistent!
Look at past auction events you've hosted, if any. The income of these events provides great insight into how your donor base responds to this type of event. Were items auctioned for much higher than their value? Hopefully, that trend continues with your next event.
Finally, consider the items you're procuring or planning to procure. Each of those items will have a minimum bid value, so you know you'll raise at least that amount from each item.

Item procurement process.
Consider how you will procure items for the auction and whether your nonprofit will need to spend any funds to do so.
You should aim to have 100% of your items be donated. However, it's good to budget for procurement just in case you need to buy or use consignment practices to help bolster your items!
For example, if you're planning to auction off some of your nonprofit's merchandise, you'll have to purchase that first. If you're planning to procure expensive items, such as donated art expected to be worth more than $5,000, you'll have to budget for other expenses such as hiring an official appraiser.
Make sure to plan for any shipping costs associated with getting auction items delivered in time for your event. Further, if you're hosting an online auction, you'll need to plan for shipping costs to get items to online guests, as well. Remember that the heavier or more fragile an item is, the more it will cost!
For item procurement inspiration as you brainstorm, check out these top charity auction item ideas by OneCause.

Volunteers versus staffers.
Hosting a nonprofit charity auction requires a strong team of excited helpers, both staff members, volunteers, and third-party auction-specific team members. It's up to you to account for them all when creating your budget.
For example, if you're planning a silent auction, you can incorporate volunteers into running the auction event. These volunteers can aid in setup, registration, checkout, and assist guests throughout the event.
While these aren't paid staff members, it's important to budget for how you're going to thank volunteers. This could be as simple as budgeting for staff time sending thank you's or something a bit more costly like providing lunch.
If you're hosting any type of in-person auction, consider bringing on specific team members to lead the charge. For example, a professional auctioneer can keep the live bidding process moving and an emcee can breathe life into your silent auction event. If you're planning to source this help, you need to budget for it.

Where you can save; where you can't.
While there are a few ways you can save money when planning your auction, there are also areas where it's hard to compromise. It's important to keep both in mind when creating a budget for your next event.
Advances in technology have optimized the charity auction process, saving your team time, money and resources:
Auction Software: Auction software improves the overall operations of your event. It empowers you to fundraise online and in-person more efficiently, increasing the fundraising capacity of your event. Further, it centralizes many event processes (item procurement, ticketing, check-out, bidding, guest information) making it easier for your team and guests!
Digital Prospect Research: Working with a CRM that hosts a digital door database can improve the prospect research process as it relates to your events. Your nonprofit can easily evaluate your donors for capacity and affinity to give, determining how likely one is to attend and give through your next auction. From there, save time and funds by only reaching out to those donors most likely to be interested.
It's also important to understand the must-have costs, where you cannot cut corners.
If you're hosting an in-person event, for example, you must have a venue, staffers and volunteers within it, and refreshments/snacks/a meal depending on the overall rundown of the event. These things are essential to provide an enjoyable experience for guests (and therefore make the event a worthwhile investment for your nonprofit).
If you're hosting an online event, or even a live event with mobile bidding incorporated, you'll need to invest in a good auction software to safely and effectively handle the process.

Accounting for conflict.
Regardless of how well you plan, there's always the risk of parts going awry. When budgeting, set aside a certain amount of money (and time) specifically to mitigate unforeseen challenges.
This includes venue cancellations, item procurement shortages, catering mistakes— if you're planning for it, then it's built into your financial projections!
The oversight provided by auction software can help your organization spot challenges and fix them before they escalate. Check out this guide for more information about silent auction software and how it can strengthen your planning processes.
---
Planning a charity auction is an involved endeavor. There are many aspects to organize, and your operating budget should be the first!
Outlining your budget early in the game ensures you don't overspend in what should be a worthwhile fundraising activity for your organization. (Of course, you'll need to know the direct costs of your event when reporting it on your Form 990 anyway, so it's helpful to keep these things in mind from the start of your planning.)
Take the above aspects into consideration when outlining your auction's budget, and you'll be well-prepared to continue on with your planning.
Author: Joshua Meyer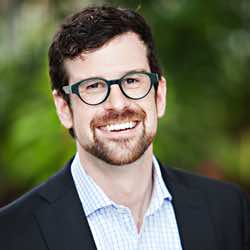 Joshua Meyer brings over 14 years of fundraising, volunteer management, and marketing experience to his current role as the Director of Marketing for OneCause. Currently, as a member of the OneCause sales and marketing team, Josh manages all of the firm's marketing efforts. He has a passion for helping to create positive change and loves that his current role allows him to help nonprofits engage new donors and achieve their fundraising goals.

Jitasa's bookkeeping and accounting services are affordable and cater to every nonprofit.
Learn More