Year-End Fundraising: 5 Strategies for Small Nonprofits
The year-end fundraising season is the single largest opportunity for nonprofits to raise the needed donations to fuel their next year of activity.
This is especially true for small nonprofits, often operating with smaller staffs, fewer fundraising resources, and a smaller donor base. These organizations need to make the most of the holiday giving season.
However, fewer resources can also make it difficult to conduct a successful year-end fundraising push. Smaller nonprofits need to navigate the season with efficiency, focusing their efforts in a way that will get results without expending too much of their time and money.
We've pulled together five strategies that can empower small nonprofits to make the most of the season. Check it out:
Create realistic stretch goals.
Clearly communicate your year-end opportunities.
Place a focus on donor stewardship.
Use a donor-centric appeal.
Aim to grow through, and beyond, the season.
As the season for year-end giving approaches, make sure your nonprofit is prepared to make the most of it with these five strategies. Let's dive in!

1. Create realistic stretch goals.
While the last six weeks of the year offer the biggest fundraising opportunity for nonprofits, take caution against setting fundraising goals that are too aspirational. Challenge your team by setting goals that initiate action — goals that are just outside what you know you can raise but still tied to your strategy. Then make a game of it and encourage your team to stretch their thinking and their efforts to meet the challenge.
Evaluate your past efforts when setting your new fundraising goals. You want to create goals that build upon your past success while also being achievable considering your current donor base. Do this by considering the following:
What have your past fundraising goals been? Have they been easily met? Have you struggled to reach them?
How experienced is your nonprofit's board and staff? Are they engaged with the project?
How large is your supporter community? How engaged is this community?
How do your nonprofit's key stakeholders, such as major donors and board members, feel about the campaign? Do they believe your goal is achievable?
Use the information you collect to create financial goals with measurable outcomes. These could include the total number of gifts, the number of new donors acquired or even the number of donors retained from the previous year.
If you're interested in learning more about your organization's fundraising potential, you have a couple of options. Feasibility studies are helpful for assessing your organization's readiness for large-scale fundraising projects such as capital campaigns. Fundraising assessments occur during more general fundraising strategy planning and are used to evaluate overall fundraising capacity and opportunities for improvement.
Learn more through Aly Sterling Philanthropy's guide to nonprofit feasibility studies, and decide whether this effort would help your organization thrive.

2. Clearly communicate your year-end opportunities.
Even if you have a super-charged donor base that's eager to give to your cause, they need to be aware of the opportunities you provide for doing so.
First and foremost, start with your nonprofit's website. This resource is often the first interaction new donors have with your organization, whether directed there by an ardent supporter or simply stumbling across it on the internet. You want to write the copy on your website in a way that provides a great first impression and all the necessary information these new donors will need to get involved.
From there, we know that a multi-channel marketing strategy is a great approach for reaching a variety of supporters, whether tech-savvy or not. Consider communicating your fundraising opportunities with the following mediums:
Email newsletters
Social media platforms
Digital and physical promotions
In-person appeals
Use a combination of these communication methods, picking and choosing which would best serve your organization. Begin sharing your donation opportunities with supporters early in the season, starting with conveying your Giving Tuesday efforts and carrying it through the new year.

3. Focus on stewarding major donors.
As a small nonprofit, you may feel tempted to build your year-end strategy entirely around popular digital fundraising methods like peer-to-peer fundraising or crowdfunding platforms.
That impulse is understandable and totally fine to have! These outlets have quickly become essential parts of a diverse fundraising toolkit. However, while these methods are easy to engage with and allow you to reach broader audiences, those audiences may be less motivated to give. Therefore, digital tools may not have a huge impact on your year-end donations.
We know that major gifts tend to make up a larger portion of a nonprofit's total donations (at times up to 80%) as opposed to the smaller, individual donations gathered through digital fundraising methods.
Smaller organizations are often working with fewer resources than their larger peers. Therefore, while it's fine to use these digital methods in your overall strategy, you'd be well served by a strategy that puts stewarding major or mid-range donors at the forefront. This way, you can focus your efforts on fewer donors while bringing in a similar (or higher) amount of donations when compared to purely digital fundraising methods.
There are two basic tenants of soliciting major gifts: identifying opportunities and building relationships with donors accordingly. You can build these relationships through activities such as educational tours of your organization's headquarters and one-on-one conversations between donors and your nonprofit's leadership, for example.
Developing major gifts procedures can be a daunting task, especially if your nonprofit hasn't dabbled in the area before. If you're feeling overwhelmed, consider hiring fundraising consultants to help your organization navigate the process.

4. Use a donor-centric appeal.
As a small nonprofit, you're probably well aware of the impact each donation can have on your organization's work. When you have a smaller supporter base overall, one donation— or a lack thereof— can make or break your organization's ability to reach its year-end goals. Each donor is invaluable!
This impact is something donors want to know as well, all the way down to specifics. They want to know that their dollars are making a difference, and by conveying this impact you can create a sense of urgency in your givers.
The easiest way to do this is by crafting your year-end appeal in a donor-focused manner. Consider the following examples:
For the prospective donor:
"Gifts from generous supporters allowed us to provide X supplies to underprivileged populations last year. We're working to make positive change in the community, but we can't do it without your help."
For the recurring donor:
"Thanks to your generous gift of X amount last year, we were able to provide X supplies for underprivileged populations in our community. Consider extending your impact to continue making this difference."
In each example, the impact of a donor's gift is highlighted both on the small ("gift of X amount") and large ("provide X supplies") scale. While messaging about your organization and its mission definitely has a place in your year-end appeal, center your donor first and foremost to convey the invaluable part they play in the process.
For more information, check out Double the Donation's breakdown of strategies to strengthen your year-end appeal.

5. Aim to grow through, and beyond, the season.
While many nonprofits tackle a major fundraiser at the end of each year, fewer focus on capacity building as they do so.
Capacity building refers to growing your nonprofit's fundraising capacity, or its ability to raise funds year after year. It's the practice of gathering new supporters and building the impact of your base through continuous engagement and stewardship, guided by prospect research. We're going to examine this in terms of donor retention, as in building capacity through retaining the current and new donors you gain this year-end season.
Donor retention is a particularly pervasive problem in the nonprofit world, but it's perhaps one of the most important elements for any organization that wants to grow sustainably. Boosting relationships with existing donors who already love your mission is much less costly than continuously seeking out new donors. We've found a few key strategies for retaining donors beyond the holiday fundraising season:
Thank your donors. Follow-up with every donor, expressing your gratitude with a personalized message.
Keep donors in the loop throughout the year. As your organization puts the donations to use, keep donors in the loop regarding what or who exactly their gifts have benefitted
Include key stakeholders in decision making. Ask for input from key stakeholders, such as major donors, in your fundraising and programmatic efforts to ensure they feel like part of the team.
Retaining donors (and therefore building fundraising capacity) is a strategic effort, requiring you to build strong relationships with your supporters. Consider hiring a fundraising consultant (learn more here) to help guide your donor retention strategy.
Smaller nonprofits are often operating with fewer resources, smaller staffs and a smaller supporter base. Because of this, it's particularly important these organizations make the most of the increased giving associated with the final months of the year!
With the above five tips, your small nonprofit will navigate the year-end giving season efficiently and with a mindset for future growth.
About Aly Sterling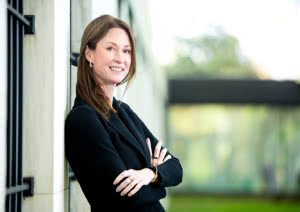 Long before Aly Sterling founded her eponymous consulting firm, she was solving the unique yet similar problems encountered by nonprofit organizations.
Her decision to start her own business in 2007 was driven by her belief in leadership as the single most important factor in organizational success, and her determination to work with multiple causes at one time to scale societal change.
Aly's expertise includes fundraising, strategic planning, search consultation and board leadership development for the well-positioned nonprofit. She is regularly sought for comment by trade and mainstream media, including the Chronicle of Philanthropy and U.S. News & World Report. She has contributed to publications of BoardSource and The Governance Institute, as well as the Toledo Chamber of Commerce and The Giving Institute.

Jitasa's bookkeeping and accounting services are affordable and cater to every nonprofit.
Learn More