5 Steps to Set Your Fundraising Campaign Up for Success
Your nonprofit has big goals for your next fundraising campaign. Whether you're developing a new project to serve your community or creating a new space in which to accomplish your good work, you understand that your organization's future will be shaped largely by the success of your campaign. To achieve the results you want in your next fundraising campaign, it's essential for your organization to have strong plans in place before you begin.

To help your nonprofit set fundraising goals that initiate action and reach them during your campaign, we're taking a look at some of the most important steps you can take as you prepare for this major fundraising effort. We'll show you how your organization can:
Set campaign goals that are ambitious yet achievable.
Conduct a planning and feasibility study as part of your planning process.
Reach out to supporters who will help you meet your goals.
Provide your supporters with multiple ways to contribute.
Strengthen relationships with supporters to encourage giving.
Before embarking on your fundraising campaign, you and the other members of your nonprofit's fundraising team will need to work together to determine your goals. When those goals are clearly defined and well-informed, you're already on your way to success.

1. Set campaign goals that are ambitious yet achievable.
Planning your next capital campaign or another major fundraising effort means that your nonprofit is preparing to realize some of its largest goals. One of the first and most important steps you can take in reaching these goals is to collaborate with the other members of your team to define clear goals.
Your fundraising goals should be ambitious yet achievable, increasing your nonprofit's capabilities for doing good work while also taking into account your current circumstances and past fundraising history.
To set clear and achievable goals for your campaign, make sure that you:
Evaluate your past efforts. Did you meet the goals you set for yourself in previous capital campaigns and other large fundraising efforts that your organization has undertaken? Understanding what you did well in the past and where you can improve on those efforts is essential for setting reasonable goals for your present campaign.
Break your overall goal down into pieces. Large goals often appear daunting, and it's not always easy to see how you're going to approach them when they're too big or too abstract. Break your goal into pieces—individual steps of a larger process, for instance, or the individual gifts that make up the total amount you need to raise—to create an actionable plan.
Get multiple perspectives on your goals. Make sure everyone on your fundraising team is on the same page when it comes to setting and defining your overall goal and its various components. If you're choosing to conduct your campaign with the help of a professional fundraising consultant, you'll definitely want their feedback and guidance at this stage.
With forward-thinking yet realistic goals and defined plans for achieving them, your nonprofit will be well on the way to launching a successful fundraising campaign. Looking for additional guidance at this crucial point in the process? Averill Fundraising Solutions' guide to capital campaign planning is a valuable resource that can help your nonprofit's team get started.
Transforming your nonprofit's ideals—aspects of your mission and your vision statement, for instance—into defined and actionable goals is a necessary first step in a successful fundraising campaign. To help ensure that you'll reach the goals you decide upon, conduct a feasibility study as part of the planning stages of your campaign.

2. Conduct a planning and feasibility study as part of your planning process.
Your fundraising campaign is most likely to be successful when your goals align with your nonprofit's current capabilities. A fundraising planning and feasibility study is an effective way to test how realistic your organization's goals are before you begin reaching out to supporters.
A planning and feasibility study takes place at the beginning of your campaign planning process and is guided by a nonprofit consulting firm. It's an effective means of creating a structure for your campaign before you launch into your fundraising efforts.
You may want to incorporate a planning and feasibility study into the setup for your fundraising campaign to:
Determine each of your team members' roles. Your board members and executives should be prepared to represent your campaign and your organization in their interactions with supporters, and all of your other staff members should have clear understandings of their roles within the campaign.
Begin identifying supporters. The supporters you'll be reaching out to at this stage of the process aren't just those individuals who you're anticipating will make gifts to your campaign. You'll also want to identify and reach out to members of the community your nonprofit serves who may have roles in your project.
Determine additional needs. With the help of your team and your fundraising consultant if you're choosing to work with one, finalize your goals and identify the last tasks you'll need to divide up and complete before you can officially begin your campaign.
Once you've completed a planning and feasibility study, you'll have a better understanding of whether your intended campaign and its goals are realistic for your organization. If they are, you're ready to move ahead and tell your story to the supporters most likely to provide significant support to your campaign.

3. Reach out to supporters who will help you meet your goals.
As your nonprofit moves forward with your campaign, you'll be looking for supporters who are both capable of giving the sizeable gifts that large-scale projects require and have also demonstrated their commitment to your cause. Reach out to potential supporters whose past giving histories indicate both their capacity and willingness to give.
Your organization can learn a lot about potential supporters by conducting prospect research, the process through which you gather data on those supporters that results in more informed gift asks.
Whether you conduct prospect research on your own, using specialized software, or with the help of a prospect research consultant, you'll want to know about your potential supporters':
Philanthropic indicators. These include their histories of giving to your organization as well as to other nonprofits whose missions are related or similar to yours. If they've previously demonstrated that your cause matters to them, they're definitely worth reaching out to during your campaign.
Wealth markers. To ensure that you're asking each of your supporters for the appropriate size gifts, your organization will want to take note of wealth markers such as real estate ownership, stock holdings, and business affiliations. Careers and business affiliations are important to consider for potential supporters at all giving levels, as you'll want to identify and promote opportunities for eligible supporters' participation in corporate matching gift programs.
Major gift capabilities. Capital campaigns and other large-scale fundraising efforts depend upon some of your supporters being capable of making major gifts. Your team will want to identify these supporters and reach out to them in person to strengthen your relationships with them before asking them to make these essential contributions.
When your nonprofit understands your supporters as individuals—their reasons for supporting your cause, their histories of involvement with your organization, and their giving capabilities—you'll be able to personalize your approach. This increases the likelihood that they'll give to your campaign and respond well to future engagement opportunities.
In addition to personalized outreach, your supporters will appreciate your organization's efforts to provide them with multiple ways to contribute to your campaign.

4. Provide your supporters with multiple ways to contribute.
The more giving options you provide your supporters, the more likely they'll be to complete their gifts. While the channels through which your supporters prefer to make their contributions often depend at least in part on their giving levels, you'll be able to reach more supporters at all levels when you provide them with multiple ways to give.
In addition to encouraging them to give to your campaign, accepting gifts through your supporters' preferred channels helps you stay in touch with them and build stronger relationships for the future. For supporters at various giving levels, your nonprofit should allow them to make their contributions:
In person. In-person giving is particularly meaningful, especially for supporters capable of making major gifts or other highly significant contributions. This method allows the supporter to form a personal connection with your nonprofit's team, creating the foundations for a lasting relationship with your organization.
Using traditional paper-based methods. Giving via check remains popular, especially among supporters who have been making contributions this way for a long time. When your organization offers this giving method, don't pass up the opportunity to make your appeal using a personalized fundraising letter that provides more information on your campaign.
Online. For those of your supporters who will be making smaller gifts, online giving is a convenient method that can encourage lasting engagement with your organization. If you think your online giving page or website could use a makeover ahead of your next campaign, you can find inspiration from the templates shown here.
By offering your supporters more ways to give, you'll make the process more convenient for them and become a better fundraiser by building relationships with these appreciative contributors. To ensure that they stay involved with your organization even after your campaign has ended, make efforts to create and strengthen relationships with individual supporters.

5. Strengthen relationships with supporters to encourage giving.
Supporters who feel connected to your nonprofit will be inspired to continue their contributions beyond the time limits of your campaign. As your organization begins to develop relationships with your supporters in the early stages of your campaign, personalize your approach as much as possible to keep them connected to your cause.
Two key aspects of strengthening your relationships with supporters are appreciation and personalization. Demonstrate that you value each supporter's contribution to your campaign and address their individual reasons for supporting your organization as thoroughly as possible. You'll want to:
Use their preferred communication channel. Whether your supporters respond best to online outreach, written letters, or an in-person approach, take note of their preferred channels and use them the next time you want to reach out.
Always thank them. A thoughtful note of thanks means a lot to your supporters and will motivate them to keep your organization in mind after your campaign has finished. You'll also want to send a more formalized acknowledgment recording all pertinent information about their gift, which they can keep for their records.
Alert them to additional giving opportunities. Supporters who contribute to your campaign may be interested in helping your nonprofit maintain your good work by giving to your annual fund. If you'd like to learn more about encouraging contributions to this less flashy but still essential campaign, check out Averill Fundraising Solutions' guide to choosing an annual fund consultant.
When your supporters know that your organization values them, they'll be happy to contribute to your next campaign. By personalizing the process as much as possible, your organization demonstrates that your campaign—and the good work that it supports—can only happen due to their generosity.
---
Planning your next campaign can seem like a daunting process, but it doesn't have to be! With enough research done ahead of time and a commitment to building strong relationships with supporters, your organization is sure to succeed and take your fundraising to new heights.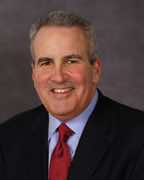 Author: Bob Happy
Bio: Bob Happy brings nearly 35 years of experience providing expert leadership and direction to clients across the not-for-profit sector to his current role as President of Averill Solutions. Before forming Averill Solutions, Bob served as the Executive Vice President and Chief Operating Officer of the nation's largest fundraising firm. He has mentored hundreds of professional fundraising practitioners and many have joined him at Averill Fundraising Solutions.

Jitasa's bookkeeping and accounting services are affordable and cater to every nonprofit.
Learn More