5 Engagement Opportunities Your Nonprofit Should Offer
Engagement of your nonprofit's loyal supporters is a key factor for various aspects of your organization. These supporters are the foundation on which your nonprofit can grow!
When you effectively engage supporters, you'll see improvements in your donor retention, higher attendance rates for activities, and an overall drive to grow your nonprofit further.
With more involvement from supporters, you'll generate more fundraising revenue, market your organization's brand name across the community, and become even more of a force for your mission.
To take advantage of the top supporter engagement opportunities, your organization should:
Get your supporters involved with grassroots advocacy.
Invite supporters to fundraising events throughout the year.
Acknowledge the gifts and participation of your supporters.
Encourage participation in peer-to-peer fundraising campaigns.
Analyze reports to figure out next best steps for supporter engagement.
Maximizing your supporter engagement strategies creates some incredible benefits for your organization, especially if you're trying to grow. Let's dive in to learn more!
1. Get your supporters involved with grassroots advocacy.
When you first consider engagement, you probably think about all the various ways you can communicate with donors and the things you can provide to them. However, one of the best ways to really get them involved is to provide something your supporters can do for you.
Grassroots advocacy is advocacy that is based on the citizens or general population of supporters for a cause.
Get your supporters working on behalf of your overall cause. Get them involved with different advocacy activities such as:
Targeted messaging. Targeted actions are a great way to encourage your supporters to send messages to your local legislative representatives or to CEOs on behalf of your cause. Prewrite an email for your supporters to send through a customized targeted action landing page. Leave room for their customized message too!
Online petitions. Online petitions are an easy way to encourage supporters to have their voices heard. They can simply sign the petition. Or, if they're feeling especially energetic, they can share the online petition with their online networks through social media and other sharing platforms.
Tweeting representatives. Provide the Twitter handles of the local or national representatives for supporters. This empowers your supporters to directly tweet decision-makers about the mission of your organization. The more supporters you get to Tweet, the more attention will be brought to your mission!
Click-to-call technology. Click-to-call advocacy is a great way to connect your supporters to the phone lines of your legislators. Use your advocacy software to set up a click-to-call landing page. Then, your supporters can type in their phone number and click "send." Their phone rings and they're directly connected to the legislator's phone line.
Mission advocacy is a great addition to donations from your supporters. It's also a great opportunity for any supporters who may not be able to give at this second, but still want to contribute to your cause.
Grassroots advocacy is an incredibly effective method of engagement for your supporters, especially when you take into consideration the best practices for success. Check out Salsa's guide to grassroots advocacy success to learn more.
2. Invite supporters to fundraising events throughout the year.
Fundraising events are the classic engagement method for nonprofit supporters. They are a fun opportunity for your supporters and staff alike to get together for a relationship-building, fundraising, stewardship experience.
Create a fun-filled event calendar with all sorts of opportunities for your supporters to get involved.
Be sure when you're planning your event, you take care of carefully strategizing the budget. Budgetary needs can completely make or break the engagement of an event!
For instance, imagine you're planning a silent auction for your fundraising event. You market the incredible prizes you have to give away at the event, but don't accurately budget for these prizes. At the last minute, you're begging and pleading with businesses to donate prizes instead of accepting an inexpensive contribution from your organization.
Not only does this leave you with fewer amazing prizes for your supporters, but it also discredits your organization with local businesses. They may choose not to support your next auction!
You can avoid all this with the right accounting software to keep you on track.
If you're not sure you have the funds to finance your event right off the bat, try employing some fundraising techniques to raise money for the event in addition to your overall mission. Event fundraising software can help you set up fundraisers before and during the event. For instance, it can provide tools for:
Event donation pages.
Event registration forms.
Pledge software.
Text-to-give technology.
Any of these fundraising techniques can be used both before and during your event to cover the cost (and hopefully a little extra for your campaign or annual fund!).
Your donors are most engaged with your organization when they are either among your staff or donating to your cause. Make sure these opportunities are plentiful for your supporters to get involved.
3. Acknowledge the gifts and participation of your supporters.
Make sure that when your donors engage with your organization, you thank them appropriately.
This is an incredibly easy way to reward engagement while encouraging future engagement with your supporters. This small token of appreciation can come in the form of email, letters, or even a small swag bag.
Whether your supporters have attended your event, contributed a donation, advocated for the cause, or simply reached out to open a line of communication, a little appreciation can go a long way.
No matter what you're saying "thank you" for, there are some general best practices to keep in mind to maximize the effectiveness of your acknowledgement.
Make sure to send the token of appreciation within 2 days of the supporter's contribution.
Personalize acknowledgement letters so that they have the supporter's name in the greeting.
Be specific about the contribution they made to your organization. If it was a donation, include the amount; if it was an event, include the date, etc.
Acknowledgement for your supporters lets them know you care. It also opens a line of communication and extends their positive experience with your nonprofit.
For instance, if a supporter attends one of your events, sending them a small thank-you note shows them that their presence made an impact. Just imagine their smiling face as they open the note. Then, when you have another event, they are more likely to attend again!
4. Encourage participation in peer-to-peer fundraising campaigns.
Peer-to-peer fundraising is a unique type of engagement for your supporters to get involved with. Instead of simply asking them to give money to your organization, you're asking them to become a part of your fundraising team.
Peer-to-peer fundraising is not just a fundraising technique. It's used to combine your fundraising and marketing efforts into one seamless strategy. On top of that, it's a great engagement tool for your supporters.
Peer-to-peer fundraising works like this:
First, you create a fundraising campaign page. This page should include information about the specific project the campaign will help fund, the goal fundraising amount for the campaign, and how this project fits in with your overall mission.
Next, invite supporters to create their own fundraising pages. This page empowers your supporters to raise money on behalf of your organization for the campaign. Friends and family can donate to supporters' pages and the donation will go straight to your campaign.
Finally, encourage your supporters to share their fundraising pages. Sharing these pages with their online networks gets the word out there about your organization, widens the donor pool for the campaign, and draws more attention to your project.
When people give to your organization, they are highly engaged with your mission. They are taking action to show their support in a very material way. When they volunteer to help you fundraise, they are doing even more. They want to encourage others to show that support as well.
Therefore, getting them involved and making them a part of the campaign team becomes a highly useful and effective engagement tool. To learn more about peer-to-peer fundraising, check out Double the Donation's comprehensive guide.
5. Analyze reports to figure out next best steps for supporter engagement.
Finally, your engagement strategy should be adjusted regularly based on what types of activities were deemed most effective for your organization. How do you determine this? Through engagement analytics.
Make sure your nonprofit software enables your organization to get the full picture of your standings. For instance, you'll want to be sure you have a comprehensive view of your:
Finances
Volunteer rates
Attendees
Communications
This data helps you to make decisions to adjust your engagement strategies going forward.
Consider this: Your nonprofit analytics show that peer-to-peer fundraising has encouraged 1,000 more people to sign up for your email list over the last year. However, your event attendance rates have decreased from the previous year. This may be the year to focus more heavily on event marketing while retaining the same peer-to-peer fundraising strategy.
Your nonprofit analytics system should show statistics to get an overall view of your organization as well as a special focus on your individual strategies. Make sure your nonprofit software enables you to adjust the fields for all sorts of reports.
Then, make sure you can view the customized reports online through a performance dashboard or download it to take on-the-go. You'll be ready to make new engagement opportunities, react to previous years, and adjust as you see fit.
Armed with some new engagement opportunities to add to your overall strategy, your nonprofit is ready to keep moving forward. Your nonprofit has an incredible mission, and your supporters know it. Engage them to help your nonprofit continue to grow!
By Gerard Tonti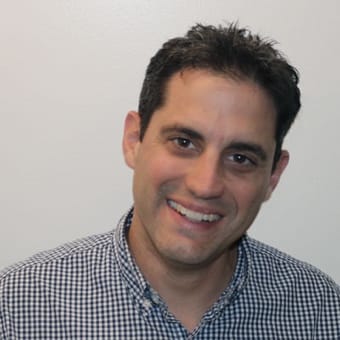 Gerard Tonti is the Senior Creative Developer at Salsa Labs, the premier fundraising software company for growth-focused nonprofits.
Gerard's marketing focus on content creation, conversion optimization and modern marketing technology helps him coach nonprofit development teams on digital fundraising best practices.

Jitasa's bookkeeping and accounting services are affordable and cater to every nonprofit.
Learn More