5 Easy Ways to Donate to Charity Without Breaking the Bank
For many individuals and nonprofit organizations, charitable giving is a significant part of identity. Still, when resources are tight, it can be difficult to either donate or remember to donate to organizations outside of your own. During tax time, you might be consumed coordinating with nonprofit bookkeeping services, while January might see a major push in seeking donations. It can be difficult to uphold a spirit of giving when you're so pressed for time--but it doesn't have to be difficult!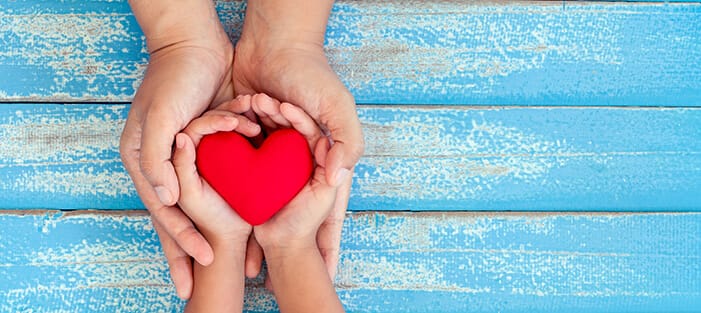 The introduction of new technology to a variety of workplaces has brought with it a plethora of easy ways to increase your charitable footprint. Whether your organization is offering fresh produce, nonprofit tax services, or youth mentorship, there are plenty of ways to keep giving.
The Way the Cookie Crumbles
It's that time of year again--your local Girl Scouts are knocking on your door and gracing the entrance of your favorite grocery store, selling the delicious treats that come but once a year. Whether you're buying cookies for yourself, your employees, or your clients, you're giving back. Girl Scout cookies are the primary source of funding for Girl Scouts, so they're as important as they are yummy.
The money goes to local troops, volunteer training, and leadership programs, so eat up!
Say Cheese!
Chances are, you're already using Amazon for a variety of supplies. By setting Amazon Smile as your default Amazon page, you easily donate to an organization of your choosing, without adding any extra cost--0.5% of the purchase price is automatically donated. As a nonprofit, you can also sign up with Amazon Smile so that others can donate to your organization.
It's a great way to give money, and it definitely adds up over time.
A Free Lunch
Sometimes there really is such a thing as a free lunch--just ask the folks at Free Rice. By simply playing a free online quiz game, you can help feed the world. For every answer you get right, the World Food Programme donates ten grains of rice. While it may not seem like a lot, it only takes one right answer, and they accumulate quickly. Meanwhile, you're learning something in the process.
They keep a running tally of rice donation leaders, so you always know exactly how much you've helped.
Get Rewarded
Your nonprofit bookkeeping service may have advised you to use your corporate credit card for most expenses, which means you're building up rewards points every time you swipe that little piece of plastic. Be sure to look for a card that offers the ability to donate these points to charitable causes, and doing a good deed is only a few clicks away!
Your donation may take the form of cash or supplies, but organizations appreciate the boost, and you'll accumulate points quickly if you're using your card with regularity.
Think Outside the Box
Or rather, on it. If you've ever seen a product with Box Tops for Education, you know how easy it is to donate. By buying products with Box Tops and sending them to your local participating school, you'll help them earn a check twice a year. If you're buying the products anyway, it's just a simple step--order via Amazon Smile, and you're doubling up!
At ten cents per box, the cash really adds up with the support of a community!

Jitasa's bookkeeping and accounting services are affordable and cater to every nonprofit.
Learn More