Budgeting & Revenue: 4 Tips for a Rewarding Virtual Event
Hosting virtual events can be used as a nonprofit marketing strategy for your organization or to fundraise for your causes. However, you'll need a full grasp of virtual event budgeting and revenue planning to provide a solid financial foundation for your event.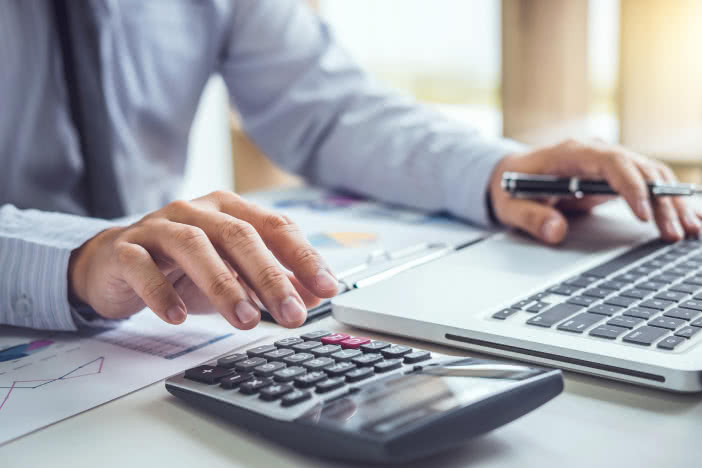 To get started, you'll need an understanding of the virtual event planning process itself. That's because the approach to virtual events is slightly different from that of in-person. The technology for virtual events is ever evolving, and therefore, you need to know what your audiences have been exposed to and what resonates with them to create a memorable event experience.
The experience you are creating will determine the direction of your event budget and revenue. Here are some tips to help you arrive at a realistic event financial plan:
Continue reading to learn more!
1. Set Virtual Event Goals and Objectives
Your virtual event should be tied to a goal. Whether it is to create a community, reach a wider audience, raise funds, generate income, promote a cause, or any other goal. To achieve these goals, you can set your objectives to reach particular demographics and outline specific experiences you need to create.
From the goals and objectives, create an action plan and itemize all the service elements you need to make your event successful. This process will produce the information you need to begin working on your event budget.
2. Identify Event KPIs
Identify the key performance indicators (KPIs) for your event. That can be a certain revenue amount, number of subscriptions, positive feedback and ratings, number of impressions, increased social media awareness, and more. Whatever they are, quantify them and assign a dollar value to them by measuring their worth and impact.
The equivalent dollar value of your KPI will guide your budgeting as it helps you to know how much you need to spend in certain areas to achieve revenue projections.
3. Make a List of Potential Event Expenses
Create a table listing projected expenses for your event. To gain a realistic picture, review your past event budget and research current market trends. Identify the items you need to include in your budget and areas where you need to increase or decrease spending. Below are some items that might be on your list:
Event Staffing: This is the fund required to pay event staff for your virtual event.
Event Registration Platform/Software: You might require using a paid service for event registration and ticketing.
Event Technology: This refers to the virtual event platform and/or mobile event app costs.
Marketing and Promotion: This refers to the cost of putting up an event website, email marketing, paid social media, paid search, press releases, direct mail, and more.
Design and Creatives: This refers to all costs relating to event branding, digital signage, content theme and transition, and other visual elements that make virtual events come alive.
Project Management Tools: This refers to tools required to streamline the event planning and management process. This might also include marketing automation tools.
Speaker Fees: Some event speakers charge specific amounts while others are happy with honorariums. This should be included too.
Speakers Tech Kits: To achieve great event production and uniformity, consider shipping tech kits to your speakers if it's crucial to achieving your event goals.
Entertainment: Include the cost if you require entertainment elements in your event. This also includes items like the cost of procuring gamification software.
AR/VR: Some virtual event organizers introduce elements of AR and VR to enhance their events.
Software Integration Solutions: You might also need some software for data migration such as Zapier, Mulesoft, and others.
Studio Recording: You might need a studio to pre-record content or rent a studio as the production base for the virtual event.
Participant Benefits/Shipping costs: Do you plan to send your virtual participants some gifts, swag, or lunch? Remember to include the cost.
Post Event Surveys: Add cost of post-event surveys and data analytics.
Miscellaneous Expenses: While all potential expenses should be spelled out, be sure to allocate funds for otherwise unaccounted for costs.
Don't overlook any important detail when organizing your line items. Also, consider the associated costs for each of the line items and include them in your budget. For example, if you are renting a studio for your event recording you might also incur an associated cost for video and sound editing.
After you have compiled your list and assigned costs to line items, sum up the total to get a value for your event expenses.
Pricing Considerations
Ask necessary questions from service providers to get fair quotes for your virtual event. For example, when talking to a virtual event platform provider, you can highlight your event needs based on the following:
Duration of event
Anticipated attendees
Event sessions
Breakout sessions
Interactive elements requirements
Entertainment and gamification needs
Video streaming requirements
Content requirements
To cut costs, request only the features that you need to achieve your event's KPIs. Avoid paying for any redundant features.
4. Identify Potential Revenue Sources
Contrary to the perception of many, virtual events provide unique opportunities for revenue generation. However, you need to spot these opportunities early in your planning and build your event around them. Here are some revenue ideas to consider for your virtual event.
Event Ticketing
By selling tickets to your virtual event, you can generate funds to foot some of your event bills. Set ticket price based on what you are offering attendees, the perceived value of your event, and what similar events are charging.
If you create value by offering immersive learning opportunities, networking, community building, and entertainment, you can charge a commensurate price for your ticket and your event will experience patronage.
Consider tiered ticket pricing by offering special packages for VIPs and special groups with exclusive event experiences. You can also create additional offers (add-ons) for attendees to experience.
Merchandise
Create an event store and sell merchandise that appeals to your target audience. If you don't have products of your own, you can join affiliate programs and receive a commission on every sale that occurs on your event platform.
On-Demand Content
Create on-demand content to drive revenue. You can make such content available during your event or after if you have an event microsite that lasts year-round. Place the content on your event platform for attendees to view or download for a fee.
Sponsorship and Exhibition
Look for sponsors to partner with when hosting your event. If you can help sponsors reach their target market through your event, then you can generate revenue to make your event profitable.
Sponsorship can be in the form of:
Brand Awareness: Place branded banners, logos, digital signage, push messages, social media, swag, surveys, and more in strategic places on your event platform.
Event Session: Involve sponsors in the event agenda through sponsored session opportunities.
Virtual Booths/Exhibition: Include virtual demos or exhibitions of products and services as well as video chats between sponsors and attendees.
One of the things that can encourage sponsors to continue to partner with you is access to data. Provide access to event analytics and share data from past events.
To be successful, your potential event expenses should be far below your projected revenue. If there are prevailing circumstances that might impact ticket sales or other revenue sources, acknowledge them in your plans, and ensure that you are working within a profitable margin despite those circumstances.

Jitasa's bookkeeping and accounting services are affordable and cater to every nonprofit.
Learn More